The spiritual and physical health advantages of the age-old practice of yoga have long been acknowledged. In recent years, this practice has seen a resurgence and has become incredibly popular all around the globe. Yoga is known to improve posture, flexibility, and strength while also promoting calmness, reflection, and emotional equilibrium. Here are some incredible benefits of luxury yoga retreats, and why you should consider investing in your physical and mental wellbeing.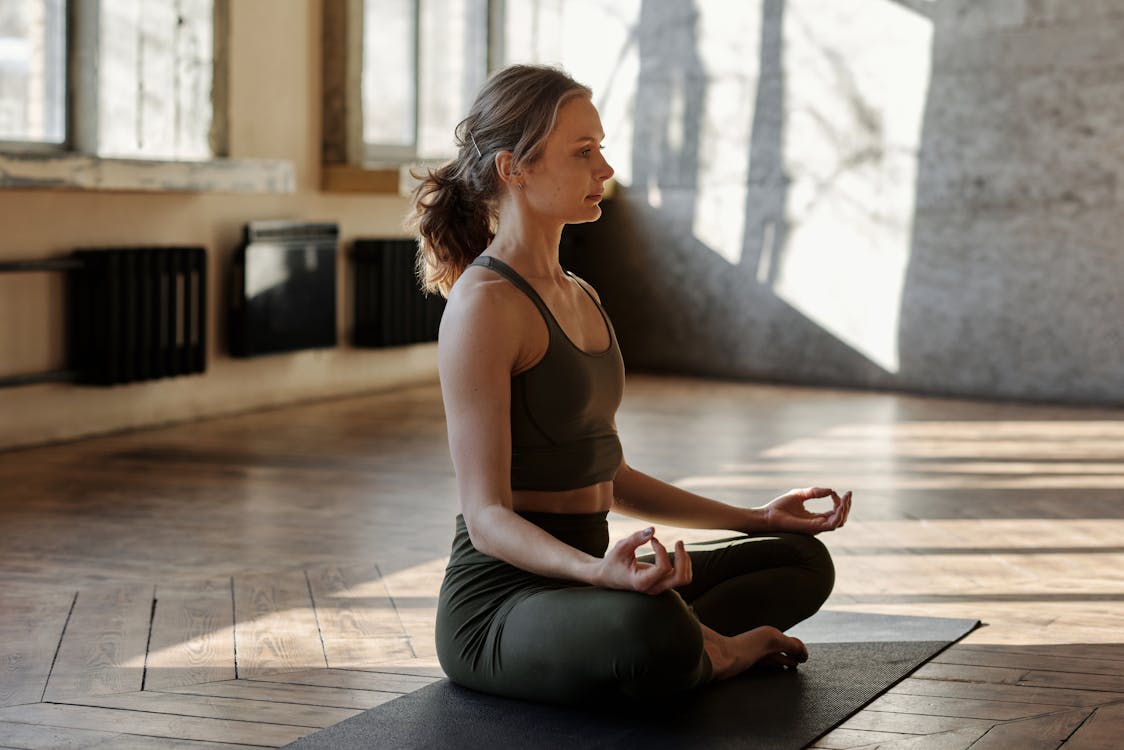 What do Luxury Yoga Retreats Offer?
Looking to indulge your body, mind, and soul, take advantage of the best wellness and spa services, eat the healthiest and tastiest food, and relax in a stunning location? If your answer was a resounding yes, then a luxury yoga retreat is the best choice for you!
As opposed to traditional relaxation methods which mostly take place at your own home, a luxury yoga retreat will have you unwind in a gorgeous, idyllic setting, often isolated from cities, while being supported by professionals and nutritional specialists. This will allow you to embark on a new spiritual adventure of self-care.
Luxury Yoga Retreat Benefits
1. Eliminate Stress and Disconnect
Everyday stress and tasks can sometimes get in the way of getting the "me time" you deserve. In a luxury yoga retreat, you're letting go of all the stress of urban life and focusing on your own well-being- centering yourself. In addition to being pampered by professionals, you'll have time to reconnect with your inner self, reduce your stress levels, and enjoy a transformative experience.
2. Be Part of a Supportive Community
Yoga retreats are a great way to meet people who share your interests and passion to reconnect with yourself. This could be the start of some wonderful friendships and shared experiences, which can be beneficial to one's mental health. It's delightful to have someone with whom you can discuss the development of your yoga practice with, and you can keep this relationship going even after you've returned to your regular life. It's also a chance to learn about people outside of your normal context, which can be interesting.
3. Luxury Yoga Retreats – Deepen Your Knowledge of Yoga
This may seem obvious, but going on a yoga retreat will advance your practice and knowledge. The majority of yoga retreats include at least one daily yoga session that lasts between one and several hours. It will also introduce you to many different types of yoga, such as Hatha Yoga, Yin Yoga, restorative Yoga, Vinyasa Yoga, and Ashtanga Yoga.
A yoga retreat might help you establish a regimen if you're just starting out in your yoga practice, which will make it simpler for you to continue practicing long after your retreat is done. Luxury yoga retreats can help you gain deeper knowledge of yoga, its history, common forms of yoga, and much more.
4. Numerous Health Benefits
No matter how long the yoga retreat lasts, you'll be able to use it to enhance both your physical and emotional well-being. Yoga has numerous benefits, including stress relief, improved flexibility and strength, better cardiovascular and bone health, and more. Another major benefit of yoga is the improvement of mental health, through stress relief and introducing meditation techniques to feel better.
Luxury yoga retreats often last from 7 days to 2 months, improving your chances of feeling a transformative change in your life.
5. Leaving Your Comfort Zone
Stepping outside of your comfort zone is one of the best things about taking a yoga retreat. Do you struggle to make friends because you tend to be shy? Never been on a solo trip before? You'll be glad to know that while many people decide to go on a retreat with their significant other, sibling, or friends, the majority decide to travel alone.
Your yoga retreat may include a variety of activities in addition to daily yoga classes, such as meditation, surfing, and martial arts. Some even offer cooking classes and candle-making classes. This opens up a whole new adventure for you to embark on, you're certain to find a new hobby or passion.
6. Luxury Yoga Retreats – Explore Different Activities
Ever wanted to try an adventurous outdoor activity but were too hesitant? Perhaps you let your fear control you for too long and now you're looking for something new to try out. Fear not, many yoga retreats offer hiking activities, surfing, mountain climbing, and even ATV rides! It's time to let go of your comfort zone and dive into a new, adventurous realm.
7. Digital Detox
It is usually best to leave laptops, computers, phones, and other gadgets at home or, at the very least, to turn them off as much as possible while on retreat. Many retreat centers are found in mountainous or coastal areas, where cell phone coverage is frequently spotty. The fact that there is no temptation to check social media or email or to phone friends and family back home makes this ideal. We can connect with ourselves and others more profoundly at the retreat by cutting off our device use.
8. Luxury Yoga Retreats – Physical Detox
Detoxification is the process of eliminating toxins and toxicity. Disconnecting from technology and electromagnetic waves can be considered detoxing, and is commonly referred to as a technology detox.
Physically detoxing, however, can have just as many benefits, if not more. There are numerous ways to detox the body, one of which is to practice yoga. Physical yoga postures can help with detoxification because they move our bodies into positions that decompress our internal organs and digestive system, which aids in elimination.
Meals on a yoga retreat, especially luxury ones are typically prepared with this in mind, using local, fresh, seasonal, and organic produce, occasionally vegetarian or vegan, and frequently homemade with no additives, refined, or processed foods. You can also find completely natural juice and smoothie bars for an extra, delicious, and nutritious treat.
9. Reconnect with Nature
The majority of yoga retreats take place in gorgeous natural settings, such as near the seaside or in the mountains. On many levels, spending time in nature is restorative and rejuvenating for us. Breathing in the fresh air, taking time to notice and enjoy the abundant life around us, which is full of trees, plants, flowers, and birds, as well as the miracle of the earth's structures and qualities such as the mountains, ocean, rocks, caverns, and other natural beauty of Mother Earth.
That reconnection will carry over into your daily life once you return from your retreat. It can be very transformative because you may find that you look at things differently after this experience.
10. Luxury Yoga Retreats – Self-awareness and Self-reflection
Self-reflection can frequently feel selfish or even frightening. We may be afraid of what we may learn about ourselves if we take the time to reflect. Emotions and vulnerabilities can come to mind. A yoga retreat will give you the time to self-reflect and be more in tune with your thoughts. You should allow them to float to the top. Be aware of your feelings, whether they are positive or negative. Do not pass judgment on your feelings or ideas regarding current events, simply observe and listen to what comes to mind.
The Bottom Line
Luxury yoga retreats are loaded with benefits and can become a completely transformative journey if you let it. Enjoy spa treatments and pampering at the hands of specialists while you relax and unwind, helping you become a better, more in-tune version of yourself.