When the everyday routine of life becomes too much of a burden, it's time to unwind and go on a retreat. New England has firmly established itself as a top wellness destination, despite not being frequently thought of in that way. New England is positioning itself as a popular destination for health and wellbeing with its abundance of renowned destination spas and lovely wellness retreats. In this article, we'll list the top 15 retreats in New England and pinpoint why retreats are important.
Top 15 Retreats in New England
One of the most historically significant and culturally diverse parts of the United States is New England. The top 15 retreats in New England are listed below:
15. Chatham Bars Inn for Retreats in New England
The resort is close to tree-lined Main Street, which beckons with boutiques, galleries, and vintage candy and ice cream shops. It is situated in the heart of Chatham's historic downtown. Sand and sun are the main attractions of this well-known location. The Spa Suites, which are positioned above the spa and feature huge hydrotherapy tubs, saunas, steam showers, and fireplaces, are ideal for a getaway that focuses on wellbeing, making it one of the best retreats in New England.
14. Canyon Ranch Lenox
Canyon Ranch, a well-known leader in healthy living and a beloved wellness resort in Massachusetts, New England, is renowned for its creative spa programming.
Canyon Ranch Lenox, which has additional locations in Woodside, California, and Tucson, Arizona, is one of the first true destination spas since it aims to assist guests in making a good change in their way of life.
You can meet with professionals in medical, physical activity, nutrition, or spirituality to develop your own unique road to wellness. You'll find a wide variety of experiences to improve your wellness, whether it's taking part in a guided outdoor adventure, pushing yourself to complete a high-intensity workout, practicing mindfulness with guided meditation, or adding in some recovery with a relaxing massage.
13. The Lodge at Woodloch for Retreats in New England
Another desirable choice for New Englanders looking for wellness retreats is The Lodge at Woodloch. The all-inclusive resort spa adheres to the idea of individual awakening.
This wellness-inspired resort offers the ultimate reset with opulent lodging, fine dining, and more than 35 programmes and activities each day. The Lodge at Woodloch, a resort in the Poconos, offers 58 rooms for adults only, including the 400 square feet Veranda Classic Standard, the 500 square feet Veranda Junior Deluxe, and the 1,000 square feet Veranda One-Bedroom Suite.
12. The French Manor Inn and Spa
The French Manor Hotel and Spa, a charming bed and breakfast in the Poconos, is located atop Huckleberry Mountain near Newfoundland, Pennsylvania. The luxurious hotel's seclusion and privacy offer a romantic escape and a place to unwind. The hotel has eco-friendly amenities including flat-panel TVs that use less energy, no VOC paints, and carpets made entirely of recycled materials.
Additional amenities include private balconies with views, gas fireplaces, whirlpool baths for two, and complimentary breakfast. Plan a massage or facial at Le Spa Foret to escape the strains of daily life. A saltwater pool and a soothing hot tub are also on the property; they are great after a self-guided stroll on a local trail.
11. The Essex Resort and Spa for Retreats in New England
At Vermont's Culinary Resort & Spa, The Essex, food and enjoyment take centre stage. Here, there is a culinary theme present even in the guest rooms, making it one of the most unique and iconic retreats in New England. This tranquil resort, which captures Vermont's natural beauty and provides access to a variety of excursions, is regarded as the perfect spot to replenish your spirit.
You'll find your ideal day of fun, whether it involves taking a hot air balloon trip, taking a baking lesson at Cook Academy, going on a strenuous trek, or taking a gorgeous cruise on Lake Champlain. The resort's recently refurbished lodgings include rooms with three themes—The Art of Baking, The Harvest, and Spice Rack—that reflect its emphasis on food.
10. Hidden Pond
Relaxation is a simple process, thanks to Hidden Pond. Stretching in the morning, followed by yoga and Pilates in the inn's lovely and tranquil gardens, is a great way to start the day. Following that, relax at your cottage or bungalow. The brand-new Treetop Lodges at the resort have an outdoor shower that is covered by a forest canopy.
Next, make some time to explore the expansive grounds, followed by a trip to the port town's unique coffee shops, antique shops, and boutique shops. Make sure to schedule a massage or other soothing treatment at the peaceful Tree Spa. Finish the day with a delectable lunch at the hotel's well-known "farm-to-fork" restaurant, a romantic moonlit stroll, or a soak in the hot tub.
9. Addison Choate for Retreats in New England
Many find that all they need to feel better is a daily dose of clean seaside air. The historic inn at Addison Choate in the sleepy seaside town of Rockport, Massachusetts, puts you directly on the water with a variety of activities and total relaxation at your fingertips. The hotel is close to all the shops, galleries, beaches, sunset cruises, and the performing arts centre because it is situated in the centre of Rockport.
8. Mayflower Inn & Spa
The Mayflower Inn & Spa in Washington, Connecticut, offers a much-needed break from the stresses of city life and is just two hours from downtown Manhattan when it's time to unplug.
Allerton Cottage, Mayflower House, Speedwell Cottage, and Standish Cottage are just a few of the ancient New England inn's four luxurious accommodations from which guests can select. The lavish boutique hotel boasts a serene 20,000 square foot spa for a pleasant break, and the on-site restaurant serves seasonal dishes produced with local ingredients, many of which are grown in the inn's grounds.
7. Wyndhurst Golf and Club for Retreats in New England
Traditional elegance and contemporary comfort come together at the Wyndhurst Golf and Club to provide guests with a one-of-a-kind vacation experience in the stunning Massachusetts Berkshires. The Gilded Age estate that houses the 46-room hotel is situated on 360 acres in a hilltop location with some of New England's most spectacular views. Boston and New York City are both roughly 2.5 hours away from the old mansion.
6. Mirbea Inn and Spa
The 50-room Mirbeau Inn & Spa in Plymouth, Massachusetts, isn't your typical New England retreat location—it's more like a French house outside of Paris. The building's layout, landscaping, and interior architecture all have a rustic European feel that is both charming and unpretentious. The French restaurant inside the hotel serves wonderful food for breakfast, lunch, and dinner.
5. Miraval Berkshires for Retreats in New England
Do you want to live a more mindful life? Go no further than Hyatt's well-known wellness brand's second destination spa, Miraval Berkshires. The Miraval Berkshires near Lenox, which contains Wyndhurst Manor and is located on the former historic Cranwell Estate, is dedicated to the belief that everyone can live a balanced life. There are countless options, including a challenge course and a variety of Farm and Garden activities, ranging from guided hikes in the breathtaking Berkshires and the spectacular Horse Experience to Vinyasa Yoga and Floating Meditation.
4. Meadowmere Resort
Sometimes all it takes is a romantic evening spent next to your loved one while watching a gorgeous sunset on a sandy beach. Visitors at Meadowmere Resort in Ogunquit, Maine, can take off their shoes and stroll down one of New England's most beautiful and unspoiled beaches at sunset. Visitors can retire to their splendid rooms at the luxury inn after a pleasant stroll.
3. The Breakwater Inn and Spa
The Breakwater Inn and Spa is one of Kennebunkport's oldest hotels and is located in Maine, a state famous for its rocky Atlantic coastline, lobster rolls, and wild blueberries. This peaceful retreat offers a variety of contemporary conveniences that make it the perfect place to explore coastal Maine. Also, you should take advantage of seasonal activities like hiking trails or boating.
2. Delamar Greenwich Harbor
Greenwich, a wealthy and lovely neighbourhood in Connecticut, is a welcoming place to refuel your body, mind, and soul. Luxury and elegance go hand in hand at Delamar Greenwich Harbor. The hotel has 82 guestrooms and suites, the majority of which have stunning views of Greenwich Harbor. The suites offer a tranquil haven to decompress, complete with European-inspired decor and huge soaking tubs.
1. The Inn at Stockbridge
A quartet of brand-new Barn Suites at The Inn at Stockbridge have given the traditional rural getaway a fresh spin and set this Berkshires bed and breakfast apart from the competition. The suites have a more rustic feel thanks to their abundance of rich wood, simple patterns, crisp lines, and warm undertones. In addition to staying in The Barn, visitors have the option of booking a King Suite in the Cottage House or one of the Main House's eight more conventional B&B suites.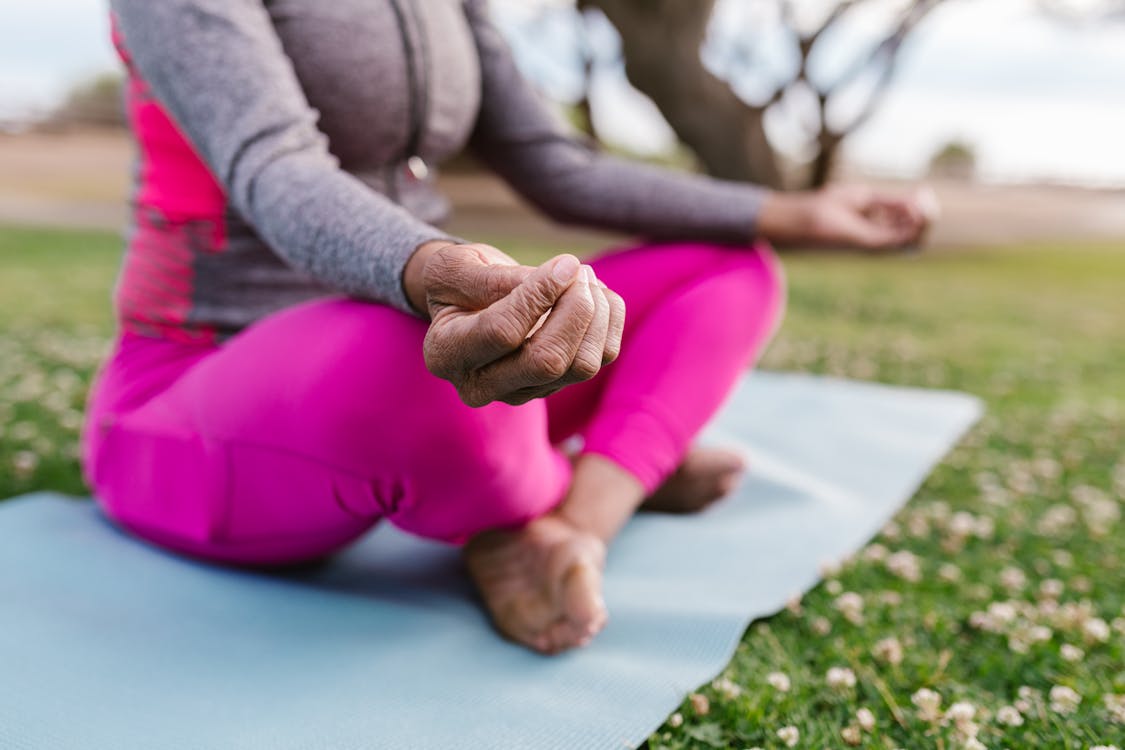 Why Are Retreats Important?
Retreats are intentional getaways meant to rescue you from an undesirable or unpleasant circumstance and whisk you away to an exotic area to recover in that particular respect, as opposed to vacations, which are simply a time off from daily routine. Retreats provide a wide range of services, such as counselling for couples or families, yoga or meditation for physical fitness, and much more.
Conclusion
New England is a stunning, serene location with a plethora of wellness retreats and getaways. While most people don't think of New England as a premiere resort location, we've compiled the best wellness locations in the state for your pleasure and relaxation.