This small Californian town is the perfect place to reconnect with your spiritual and outdoor selves. While Santa Barbara and Napa often get all of the attention, Ojai is a lesser-known Southern California destination that you might want to add to your bucket list. Due to its stunning environment, hiking trails, spas, yoga and meditation studios, and small valley surrounded by hills and mountains, Ojai is pretty much synonymous with slowing down and connecting with your zen side. Here are the top 10 wellness and health retreats in Ojai.
Discover: Top 15 Yoga Retreats in Mexico
Top 10 Wellness & Health Retreats in Ojai, CA
1. Ojai Retreat and Inn for Retreats in Ojai
The 5-acre Ojai Retreat is a quiet oasis of beauty with stunning views, lush gardens, and serenity. There are 12 recently refurbished bedrooms, the majority of which have individual patios or gardens. There is a wonderful continental breakfast included. There are two large living/meeting rooms: one is quiet and has a small library. There is free wireless internet access available anywhere on the premises, as well as rooms without telephones or televisions to maintain peace. There are massages and yoga lessons available. The Ojai Retreat and Inn is the ideal location for weddings and yoga retreats.
2. Ojai Valley Inn
Stay at the 1923-built Ojai Valley Inn for a relaxed, yet luxurious, experience. There will be plenty of stunning Spanish Colonial architecture as well as five-star resort amenities like six restaurants. Take advantage of the magnificent golf course and award-winning spa, register for a free yoga session, or simply relax by one of the resort's three lovely pools while admiring the mountain vistas and sunshine.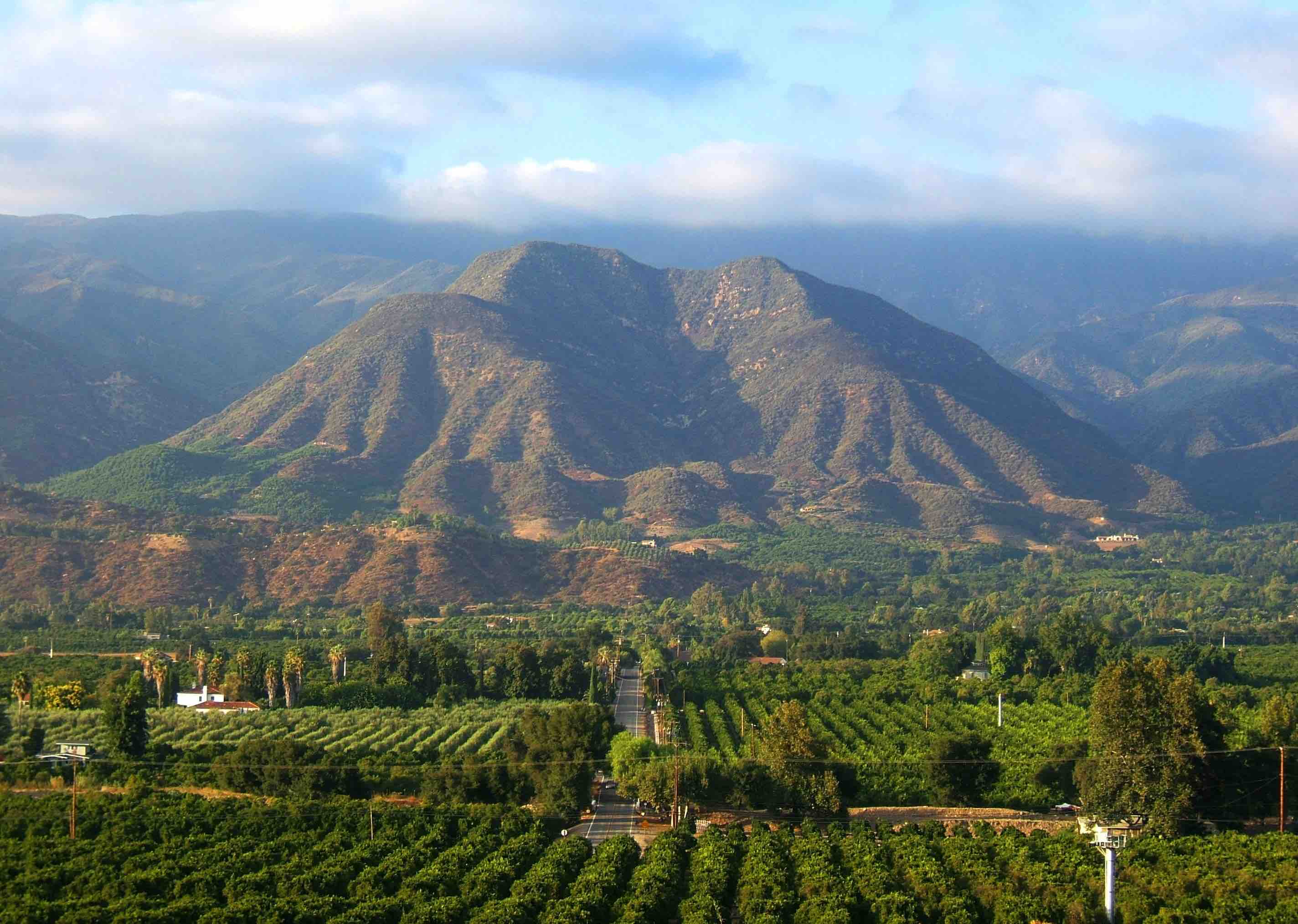 3. Krishnamurti Retreat
Stay in one of the 10 rooms or suites at the Krishnamurti Retreat, a renovated 1910 farmhouse that was once the residence of philosopher J. Krishnamurti, for a genuinely one-of-a-kind experience. Krishnamurti reportedly decided to stay here after sensing the power of Ojai's Topatopa Mountains' "geomagnetic vortex."
4. The Lavender Inn for Retreats in Ojai
The Lavender Inn, which is located across from stores and restaurants, has the finest location of any lodging option in Ojai. They provide a continental breakfast that includes fresh fruit, organic coffee, and the day's special baked good. Many of their distinctive eateries are across the street, or you can bring meals home and eat on your porch while admiring the lovely grounds. You can experience affluent, comfortable luxury, whether your goals are a romantic vacation, a tranquil retreat, a girls' trip, or an outdoor adventure.
5. Body Essentials of Ojai
The regional day spa with the most heritage is Body Essentials of Ojai. The spa, which is in the centre of Ojai's downtown, emphasizes a comprehensive approach to wellbeing with a focus on stress management, mental balance, relaxation, and rejuvenating treatments. Body Essentials provides treatments that use cutting-edge, highly efficient technology coupled with organic, medical-grade substances.
6. The Day Spa of Ojai
TheDay Spa of Ojai is a serene facility that offers customized treatments that can help you re-connect with yourself and revitalize your spirit. The Chumash Native American history of the spa's owner, Kim Wachter, served as inspiration. The spa offers a place to unwind, renew, and heal one's body, mind, and spirit, making it one of the most unique retreats in Ojai.
Massages and facials are currently on the menu at The Day Spa of Ojai. Deep tissue massages, foot reflexology, facials, and certain body treatments are among the currently offered services. The spa has air conditioning and air purifiers with HEPA filters.
7. Meditation Mount for Retreats in Ojai
With the power of Creative Meditation, motivational educational programmes, and community-based activities centre on the practical application of the six Universal Spiritual Principles & Paths, Meditation Mount encourages the creation of an enlightened and loving world.
Explore: Mindfulness vs Meditation: Differences
As a service to humanity and the globe, Meditation Mount is a component of a growing international network of organizations and people that engage in meditation. Their commitment is to open up Meditation Mount's power to people of all ages and socioeconomic levels.
8. AA Relaxing Station for Retreats in Ojai
At Ojai's AA Relaxing Station, both men and women can enjoy skilled spa services to meet their needs. During a full-body massage, stress and bothersome knots can be released. Looking for alternative treatments, such as physiotherapy? You can get all the assistance you need at their spa. The easy and convenient street parking choices are a favorite among customers at AA Relaxing Station. You can also use the spa's secure and convenient bike parking.
9. Ojai + Fox Spa
Ojai + Fox is known for their unique massages, medi-spa customized facials, body contouring, lash extensions by our valley's top lash artist, Infinity Sun spray tanning, sugaring hair removal, and being the most sought after spa for couples treatments and private events.
They were given the 2015 "Health and Lifestyle Award" for their commitment to enhancing community members' lives through health and wellbeing. Since 2008, customers have repeatedly chosen their therapists as the Best In Ojai for our day spa, aesthetics, facials, and massages.
10. Bamboo Creak Spa
Delivering a top-notch experience to each visitor at a reasonable cost is Bamboo Creek's mission. Every day, the Chinese-inspired foot spa is open until almost 10 p.m. and welcomes walk-in clients. The current menu of treatments at Bamboo Creek includes reflexology and massages.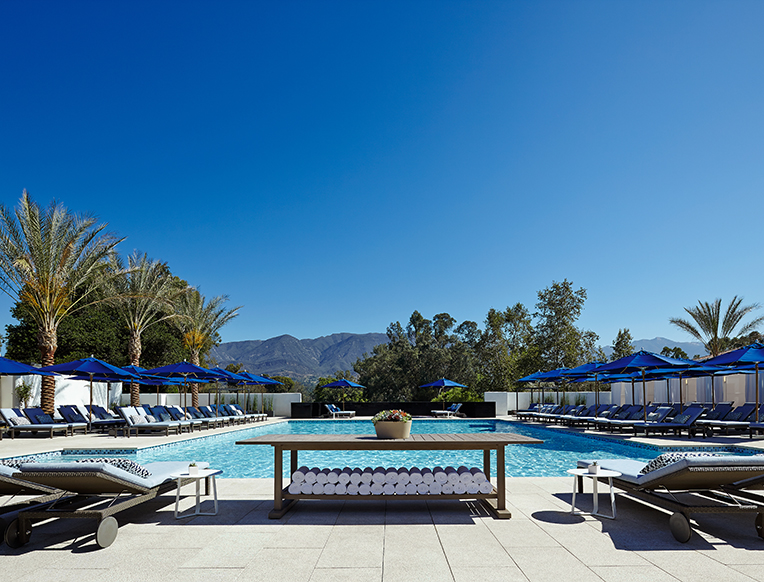 In Conclusion
Ojai is a popular tourist destination because of its boutique hotels, outdoor activities including hiking, and farmers markets selling fresh local produce. It has tiny companies that focus on locally produced, environmentally responsible art, design, and home improvement. As such, it is a popular destination for wellness retreats.
Read about: 10 Reasons Why Wellness Retreats are Worth it