One of the most fascinating locations in the Nation is without a doubt the Bay Area. Its reputation has been built over many years on its love of the avant-garde, the progressive, and the free-spirited as well as its flair for nonconformity. Read on to find the best meditation retreats in Bay Area.
Top 10 Meditation Retreats in Bay Area, CA
10. Silent Stay Meditation Center
The Silent Stay Retreat Center is located in the outlying areas of Solano County, at the base of the Blue Ridge Mountain Range. This non-profit was founded in 1986 by spiritual psychologists, writers, religious scholars, and authors Ruth and Bruce Davis with the goal of assisting everyone who wants to advance inner peace.
During retreats, visitors take pleasure in routine nightly and morning meditation guides that promote serenity. Throughout the afternoons, visitors are free to stroll the expansive, European-style grounds past lush green gardens and take time to relax, walk, read, practise meditation, write in a journal, or simply disconnect from electronics and other external obligations.
9. Tassajara Zen Mountain Center for Retreats in Bay Area
See the strength of the Tassajara Creek natural hot springs' valley noises. The San Francisco Zen Center bought the 126-acre mountain property in 1967 and turned it into the country's first Japanese Buddhist Soto Zen monastery. The Tassajara Zen Mountain Center encourages visitors to take a break from their hectic schedules and re-establish a connection with their inner selves.
The Center is a remote location in the Ventana wilderness that is more than 16 miles away from the closest paved road and is only reachable via a very curvy, one-lane dirt road that is also quite narrow and steep. Many Center programmes actively engage with the neighbourhood by assisting homeless people, inmates, and people in recovery as well as by preserving the environment and promoting peace.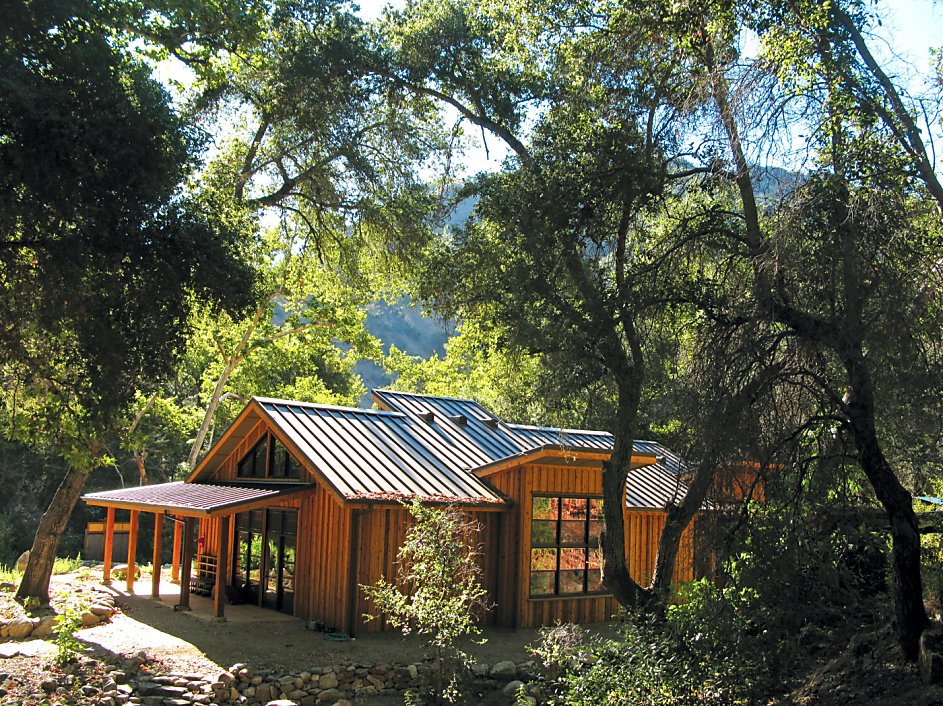 8. The Expanding Light Retreat
The Expanding Light Retreat is situated in Ananda Village, one of the most renowned spiritual communities in the world. The community's modest simplicity and 200 residents' shared commitment to leading spiritual lives are clear from the town's setting in Northern California's Sierra Foothills. A retreat for oneself in such a location is wonderful and eye-opening. Many guests appreciate the vegetarian home cooking served there, the daily guided yoga classes, the energizing exercises, and the neighboring Crystal Hermitage garden tours.
7. Green Gulch Farm Zen Center for Retreats in Bay Area
The Green Gulch Farm Zen Center is located in the Marin Headlands. This rural retreat, also known as the Green Dragon Temple, is a crucial component of the San Francisco Zen Center.
This training facility provides practical instruction in Zen meditation. The Green Gulch Farm offers a variety of programmes and Bay Area retreats throughout the year, in addition to a famous Youth and Family programme on the first Sunday of every month.
Quiet singing leads into agricultural activities and movement drills, which are followed by a shared muffin from the on-site bakery. Delicious dishes made with ingredients that grew just outside the front door are available in the cafeteria.
6. 1440 Multiversity for Retreats in Bay Area
One of the state's most cutting-edge and newest meditation institutes can be found in Santa Cruz, about an hour's drive south of the city. 1440 Multiversity is one of the most unique retreats in Bay Area. We all have 1440 minutes in a day, which is the center's main theme. Our chances of achieving inner peace, which might influence how the remainder of our lives are lived, depend on how we choose to spend them.
As a result, the majority of its programming is focused on personal development, wellness, and career advancement. This retreat is perfect for both the struggling entrepreneur and the burned-out executive thanks to its luxurious lodgings, organic meal plans, and stringent no-television policy.
Check out: Top 10 Wellness & Health Retreats in Ojai, CA
5. East Bay Meditation Center
This well-known retreat center in nearby Oakland, California combines education and mindfulness. You can improve your awareness of your place in the world with the help of the classes, workshops, and long-term study guides available here. The East Bay Meditation Center offers a variety of programmes, including hour-long experiential courses on power and justice and a weekly meditation group.
4. Anubhuti Meditation Center for Retreats in Bay Area
Anubhuti, which means "to experience with the heart" in Hindi, is the main concept for this retreat center in Bay Area. Anubhuti Retreat Center was established by the Brahma Kumaris International Spiritual Organization to provide as a venue for spiritual exploration for persons from all walks of life. Volunteers who have benefited from the Brahma Kumaris' teachings and practises work at Anubhuti.
3. Ratna Ling Center
The Tibetan Buddhist tradition governs Ratna Ling Retreat Center, which is accessible to everyone seeking inner strength and spiritual calm. They are in Sonoma County's coastal redwoods, a breathtaking 90 miles north of San Francisco. These getaways provide a chance to enjoy peace and tranquilly in tasteful private cottages, each with a wide-ranging view of the nearby countryside, which is home to deer, wild turkeys, rabbits, and quail.
2. Mount Madonna Center
The teachings of Baba Hari Dass serve as an inspiration to the Mount Madonna Wellness learning community. Their tranquil refuge is a place where you may take a step back, slow down, reconnect with your core, with nature, and with a more genuine flow of life. It is situated on 380 acres of redwoods and grasslands.
For yoga retreats, individual practise, spiritual and personal development programmes, and a range of seminars and workshops, they provide a stunning, community-managed space. They offer a range of settings for gathering and practising in their contemporary meeting spaces, which convey a rural and peaceful ambiance.
Check out: Top 10 Yoga Retreats in Colorado
1. Spirit Rock
It takes only 25 minutes to get outside the city to one of the most restorative locations in the area. Spirit Rock, a self-described centre for insight meditation, offers a comprehensive calendar of events meant to help you escape the pressures of daily life. The institution, which is located on more than 400 acres in West Marin County, provides drop-in sessions for interested individuals as well as residential getaways.
All ages of visitors, including adults, children, and families, are welcome to participate in the yoga and meditation programmes. There are miles of hiking trails located all around the site if you want to go away and experience nature.
In Conclusion
The Bay Area is one of the most revered locations in the nation for retreats and meditation. A retreat in this place is sure to make you feel rejuvenated and brand new. Don't hesitate to explore this beautiful area and all it has to offer.
Check out: 10 Reasons to Choose Retreats Over Vacations