Retreats are the newest trend, and it's not surprising to see it become a fast rising trend. Retreats allow us to disconnect from the stresses of daily life and refresh in a safe, secure setting. In this article, we'll list the most beautiful retreats in Vermont.
Also Read: Top 20 Wellness Retreats in New Zealand
Top 10 Wellness Retreats in Vermont in 2023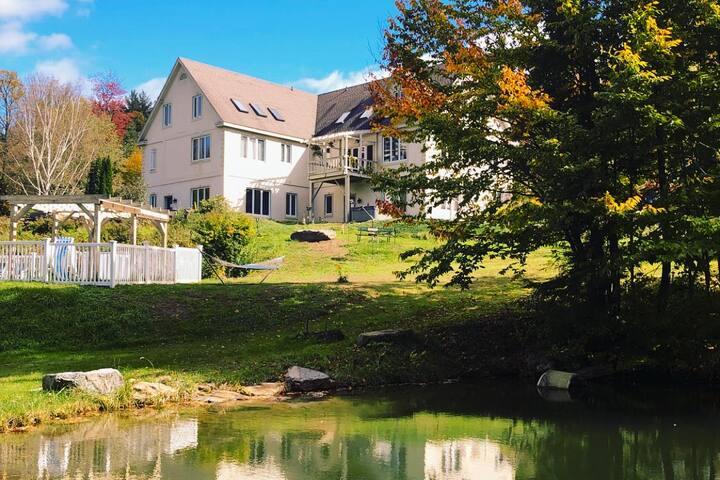 10. Setu Vermont
Setu Vermont is designed to provide you a once-in-a-lifetime rejuvenating escape. It is set on the beautifully landscaped Southern Vermont foothills. It includes a spa with full-body massages and other treatments in a traditional Japanese style. Also, you are welcome to participate in the free morning Ashtanga yoga courses or the evening sound meditation.
Each suite has a luxuriously furnished living area, a high-end yoga studio, with views of the mountains or the water. After a long day, you may rest in the lovely gardens, take a dip in the pool, or bathe in the Scandinavian hot tub while taking in the sunset. Furthermore, it takes only a few minutes to reach Downtown Brattleboro, which offers a variety of eateries, cafes, and shops.
9. The Essex Resort for Retreats in Vermont
This upscale resort is situated in Burlington, Vermont, on an 18-acre property that straddles Lake Champlain and the Green Mountains. The contemporary getaway is only a short drive from the centre of Essex.
Several amenities are featured in the area for your pleasure and leisure. There is a full-service spa where you can indulge in a variety of body treatments and massages, as well as a gym for working out and indoor and outdoor swimming pools for refreshing dips. On-site amenities include two dining establishments and cooking lessons. Also, there are tennis courts and a golf course nearby where you can tee off. All of the rooms here have traditional decor and come with a Smart TV and an en suite bathroom.
8. Killington Grand Resort
In close proximity to the 18-hole championship Killington Golf Course is the three-star Killington Grand Resort Hotel. It boasts access to the slopes, so you can go bicycling and hiking in the summer and skiing in the winter.
There are several lodging alternatives, including tastefully decorated rooms and penthouses with saunas and gourmet kitchens where you may practice your culinary abilities. The hotel has a spa and wellness area where licensed therapists provide full-body massages. For your comfort, it even offers a heated outdoor pool, two hot tubs, and a steam room. In addition, there is a terrace outside with a fire pit where you can relax and take in mountain views. Coin-operated laundry facilities and valet parking are additional benefits.
7. The Lodge at Spruce Peak for Retreats in Vermont
This historic resort offers luxurious leisure services and lodging for lone travelers, couples, families, and groups of all sizes. It is located near to Spruce Peak. It features an 18-hole golf course and a performance centre for your entertainment and provides ski-in/ski-out access. The spa also has 18 private treatment rooms and an outdoor pool.
The hotel offers suites with terraces and living rooms in addition to regular rooms with free Wi-Fi and HDTVs. There are two and four-bedroom cabins with fully functional kitchens available for large groups. On-site amenities include a bar and an elegant restaurant serving regional cuisine.
6.Castle Hill Resort and Spa
The Green Mountains are home to this top-notch resort, which is the perfect getaway for vacationers. It provides four to ten guests with detached condos with whirlpool spas and 10 tastefully equipped rooms. The local spa is the only full-service facility in the area. There are six individual rooms in this award-winning spa that are solely for your use. Tennis, swimming in the heated outdoor pools, or relaxing in the hot tub are additional activities available. The French-inspired restaurant will meet your needs.
Also Read: Top 15 Yoga Retreats in Sedona
5. Mountain Top Resort for Retreats in Vermont
At Vermont's Mountain Top Resort, you are surrounded by tranquilly, and the resort's on-site spa is a prime example of this. As you enter this serene paradise through sliding barn doors, which have a rustic-luxe design that blends in with its breathtakingly magnificent natural surroundings, you'll get an instant sense of serenity. The spa provides numerous massage types, distinctive facial treatments, as well as nail and salon services. A large cedar sauna, heated outdoor pool, and hot tub are all nearby. Use the resort's cutting-edge fitness facility, tennis or volleyball courts, disc golf course, hiking, skiing, and snowshoeing paths, as well as paddle boards, kayaks, and canoes on the lake, to extend your wellness regimen.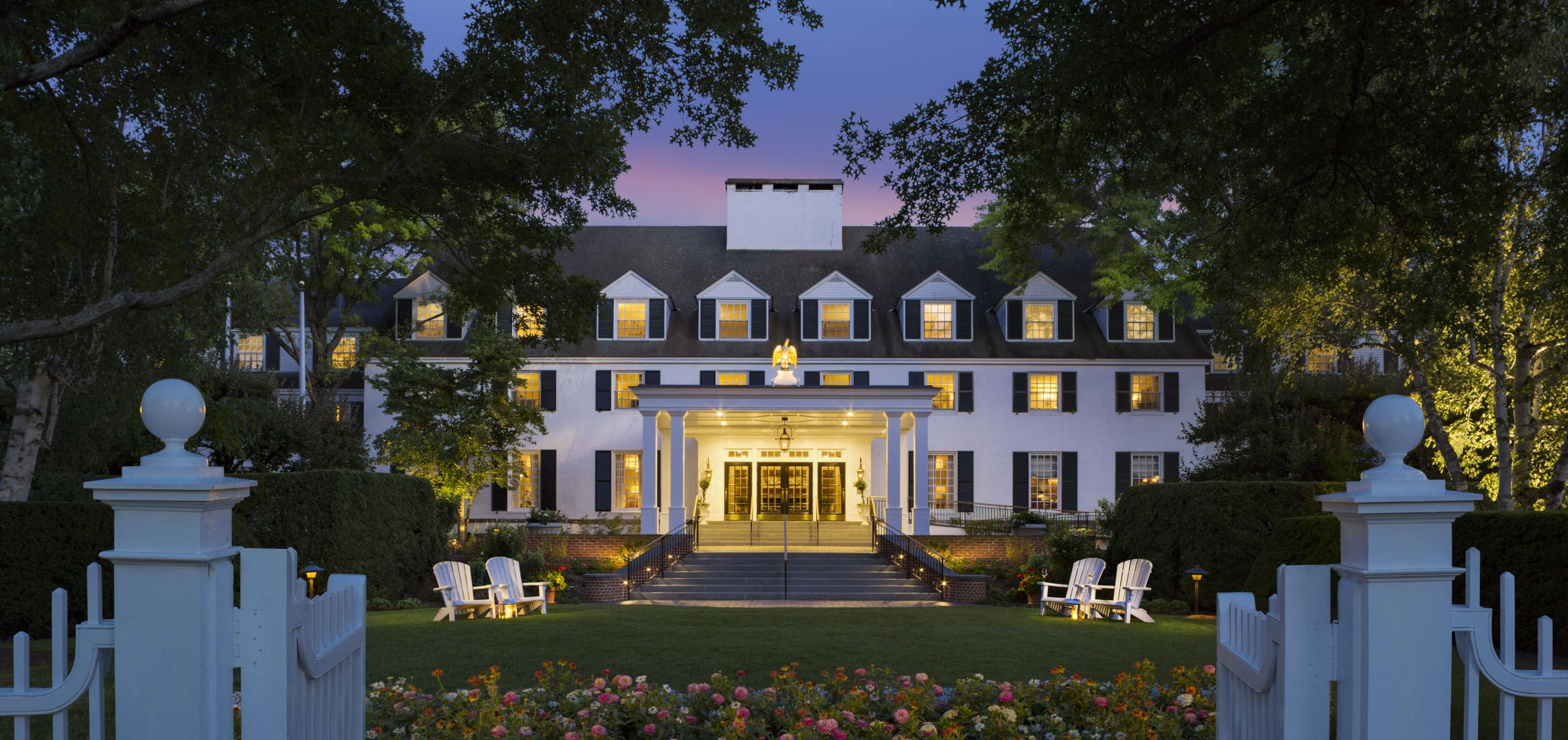 4. Woodstock Inn and Resort
The welcoming Spa at Woodstock Inn & Resort is a tranquil haven with a wood-burning fireplace where relaxation starts. For therapies including reviving massages, seasonal body treatments, calming facials, relaxing manicures and pedicures, reflexology, and Reiki, enter your private therapy room. A cosmetics and salon studio is available, along with a range of specialty services like wild lime scalp massages, restorative eye treatments, collagen hand treatments, and tinting of the eyelashes and eyebrows.
After that, take a stroll through the outdoor courtyard's four seasons, relax in the Scandinavian cedar sauna, or plunge into the healing whirlpool. Swim at the outdoor pool throughout the summer. See why Forbes gave this opulent spa a 4-star rating.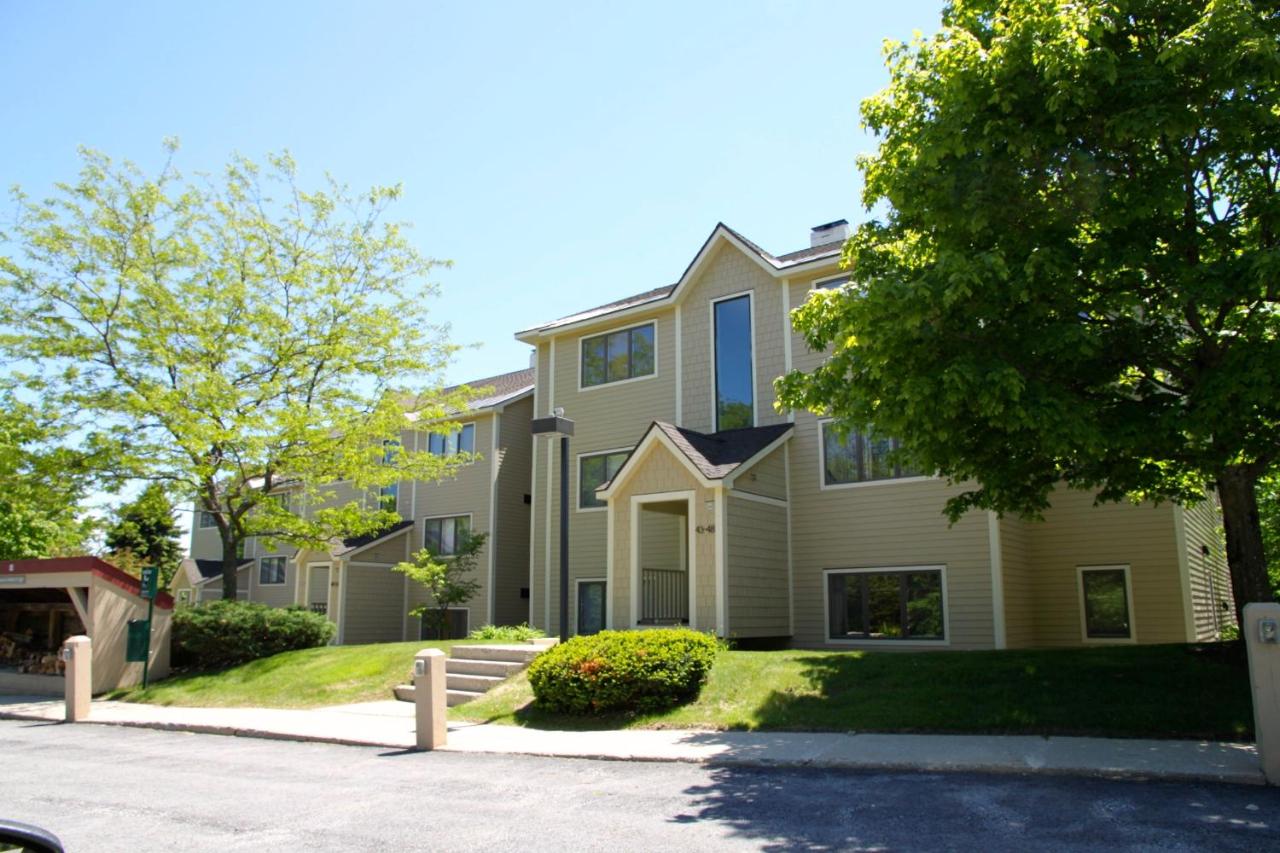 3. Vantage Point Villas for Retreats in Vermont
Whether you're travelling with your family or a group of six or less, Vantage Point Villas at Stratton Mountain Resort is your best bet. The lodging has two-bedroom apartments and is adjacent to Stratton's Training & Fitness Center. Each apartment has a living room with an HDTV and a fireplace, a fully furnished kitchen, and laundry facilities.
The area features a lot of thrilling events all year round. You can go snowboarding or go skiing in the wintertime. You can play golf on-site during the summer. Also, the gym offers weight training, fitness programmes, a sauna, and a hot tub. You can get body treatments at the spa. Also, there are a lot of restaurants nearby that are accessible by foot.
2. Stoweflake Mountain Resort & Spa
Stoweflake Mountain Resort & Spa is created to make your trip special. It is located in Downtown Stowe on a 60-acre s(24.3-hectare) private lot with views of Mount Mansfield. In addition to its natural surroundings, the hotel has outdoor amenities like a tennis court and a nine-hole golf course. The on-site luxury spa has 30 treatment rooms, an indoor pool, an outdoor pool, a gym, and is available for a cost. Moreover, there are two restaurants on the property, a pub and an upscale American diner. The hotel's spacious rooms are distinctively decorated and come with gas fireplaces for your convenience. Suites come with a living room and a whirlpool tub.
1. The Equinox Resort
This top-notch resort, which dates back to the 18th century, is the perfect destination for golf enthusiasts to unwind and have a good time. On the site, there is a tennis court, a horseback riding area, and an 18-hole golf course. You can treat yourself in the opulent spa by getting a massage for extra money. Also, the gym has a steam room, a sauna, and free weights.
The retreat's rooms are all classically decorated and furnished with Smart TVs. Moreover, premium accommodations feature whirlpool tubs, kitchens, fireplaces, and views of Equinox Mountain or a garden. The venue also provides a few food alternatives, such as a steakhouse and a cocktail bar. A heated indoor pool and an outdoor hot tub are further delights.
In Conclusion
Vermont is a beautiful city renowned for its many retreat destinations. Huddle in the snow for a breathtaking trip away from stress and routine. We've compiled the best retreats in Vermont, so you can go ahead and enjoy your retreat.
Also Read: Greatest 11 Retreats in Costa Rica