India is known for many various features - its food, culture, its enormous population, its natural landscapes, its languages, traditional dances, Bollywood or the Hindi film industry, but most significantly, it's the origin of yoga, spirituality, and natural beauty. In this article, we'll be listing the top 15 yoga retreats in India.
Also Read: Top 15 Yoga Retreats in Tulum
Top 15 Yoga Retreats in India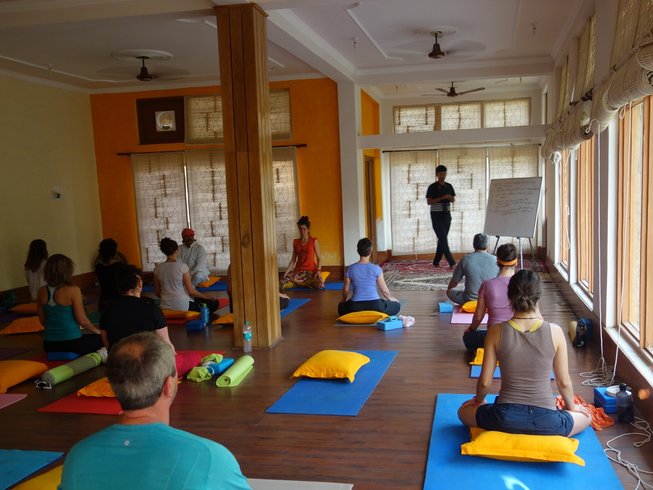 15. Ayurveda, Yoga Wellness, and Meditation Retreat in Rishikesh
This retreat in India will provide you sessions with guru yogi, daily morning and evening lessons including yoga asanas, pranayama, meditation, and contemplative nature walks. You can get an Ayurvedic Massage and treatment every day. You will see nearby spiritually charged locations and go on a village tour to learn about the people' settlement patterns and way of life.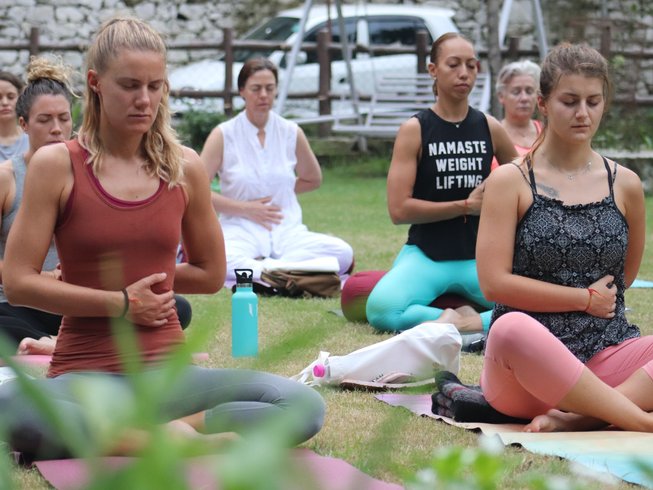 14. Yoga Nidra (Relaxation) and Meditation Retreat
Join this retreat that offers all participants two daily group yoga sessions and one daily meditation session. This yoga Nidra retreat is designed with care to give those of you who want to dig deeper into the ancient spiritual tradition of yoga the opportunity to do so. In addition to the physical benefits of yoga, you'll be able to practise yoga, different yogic kriyas, and yoga Nidra (deep relaxation), along with restorative massages, volunteer work, and much more.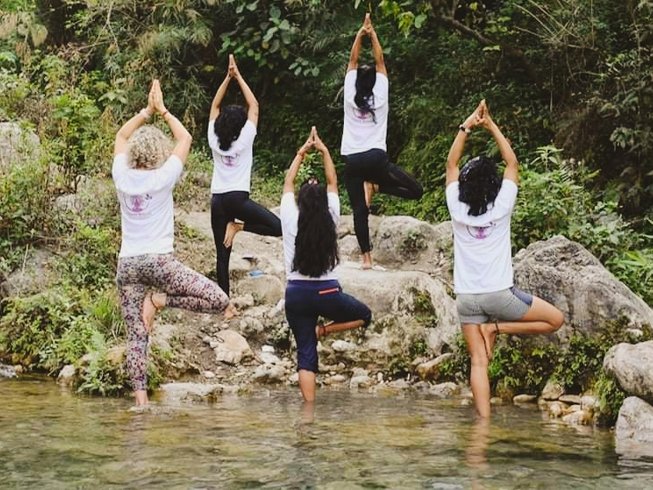 13. Meditation, Yoga, Inner peace Retreat in Rishikesh
Relax and unplug from the busy schedules and demanding daily life pressures and take a moment to realise, accept, and respect that you deserve your own innermost compassion and love. This retreat is intended to assist in regaining your centre and connecting with your divine energy.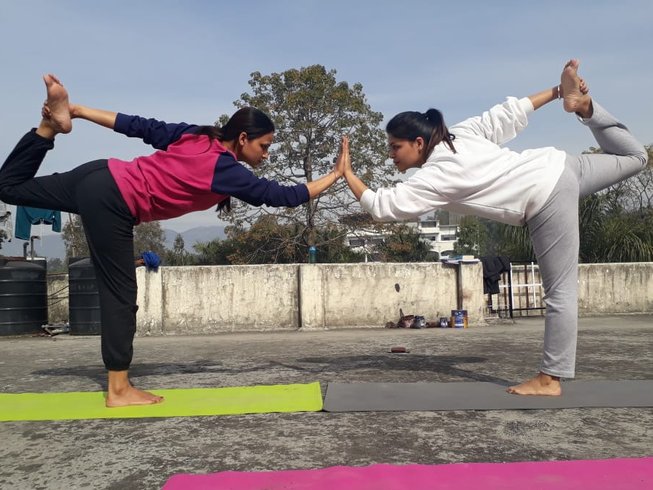 12. India Yoga Holiday for Yoga Retreats in India
This retreat is a genuine Indian tradition, basic but distinctive in terms of culture and yoga experience. It is situated on a farm, near to the Jungle. Yoga Bhumi provides services to visitors in a homelike and rural setting while also encouraging self-discovery and taking it with you. You can use the free motorbike or scooter to explore the many nearby historical, museums, shrines, and architectural sites that the area is known for.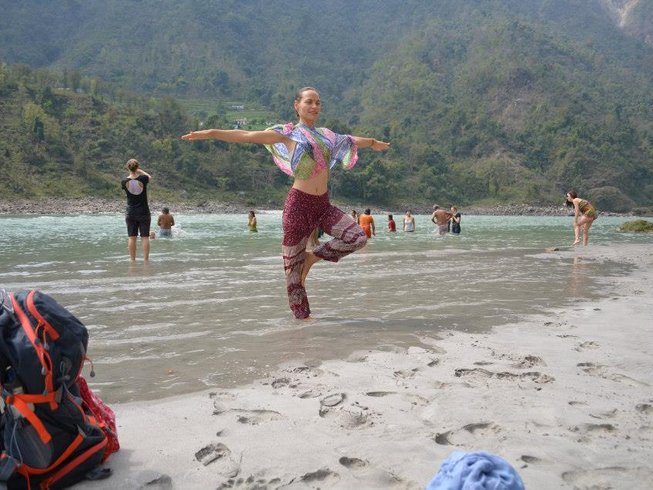 11. Himalayan Meditation and Yoga Retreat
The Yoga Vidya Mandiram Yoga School's yoga retreat is a special and powerful programme that uses both conventional and modern asana and pranayama practices, yoga nidra, yogic purification techniques, and many modern meditation techniques to achieve profound relaxation, healing, and transformation. The applicants will also have the chance to visit the temples and shrines in the Himalayas.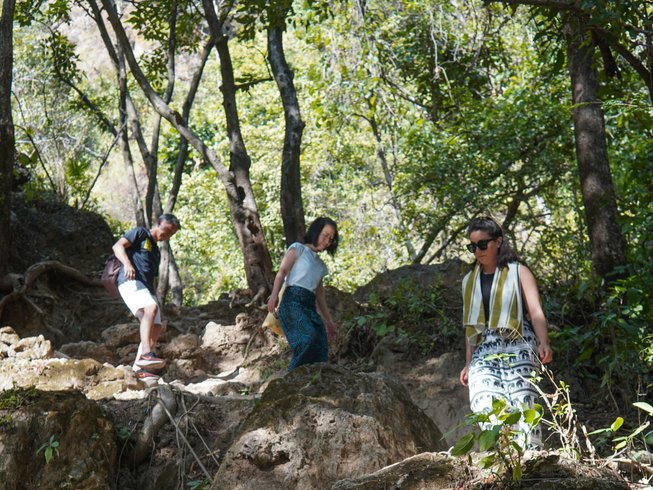 10. Thrilling Yoga Adventure in Rishikesh for Yoga Retreats in India
Visit Hare Rama Institute for the 6 Day Reinvigorating Waterfall Hiking Yoga Retreat in Rishikesh and take part in daring activities that not only bring great energy and enjoyment but also a lifetime experience to cherish. The top hiking and adventure retreats are planned by Hare Rama Institute to meet your individual requirements. As a prominent supplier of yoga retreats in India, Hare Rama Institute has been assisting people to address their inner difficulties for a long time via adventure sports and yoga, pranayama and meditation techniques that offer a lot of fun and bring real smiles to everybody.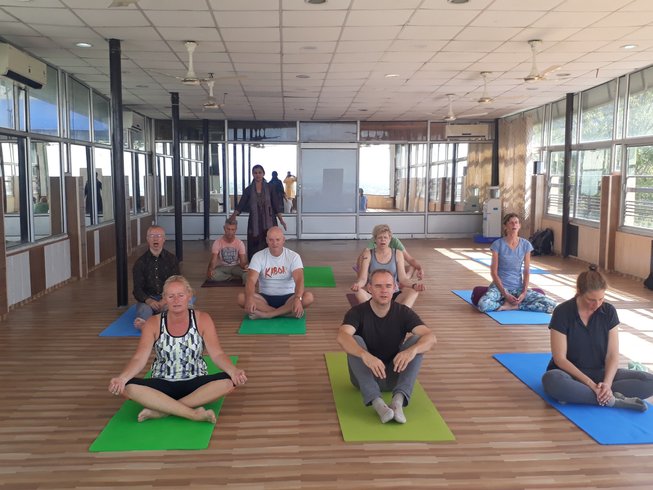 9. Peaceful Meditation and Yoga Retreat
This retreat offers a tranquil, stress-free environment where guests can practise yoga, meditation, and pranayama in depth or improve their skills. Bhajan, Kirtan, and Satsang is incorporated in this programme so that one cannot become bored. Whether you are a newbie or an experienced one in this sector, it does not matter at all. All that counts is your desire to learn and practise meditation and yoga.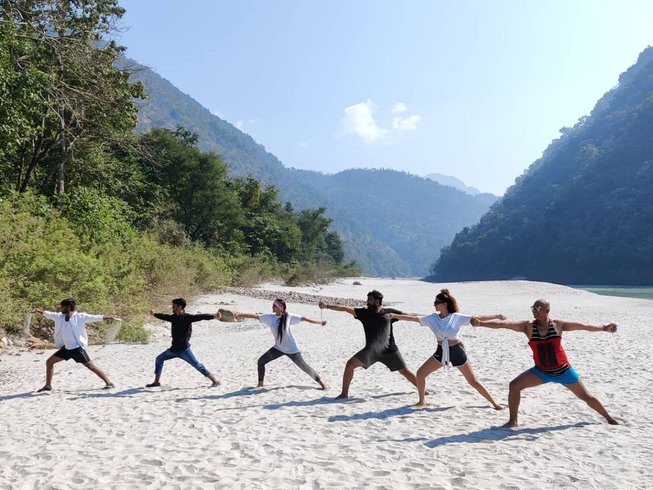 8. Classical Hatha Yoga Retreat
Rishikesh Retreat Center invites you to attend this traditional and genuine 4-day short Hatha yoga retreat program. If you are someone who genuinely wants to practice more or brush-up on personal Hatha yoga practice, then you should certainly book Hatha Yoga Retreat in Rishikesh as it can be beneficial for you in the longterm. By spending short yoga weekends and holidays in Rishikesh from your hectic and worry life, you may immerse yourself in the grandeur of the Himalayas and learn how to cope up with your negative emotions in a healthier way. The daily yoga practice also incorporates daily nature walks to relax and quiet the body and the mind.
Also Read: Top 10 Wellness Retreats in Vermont in 2023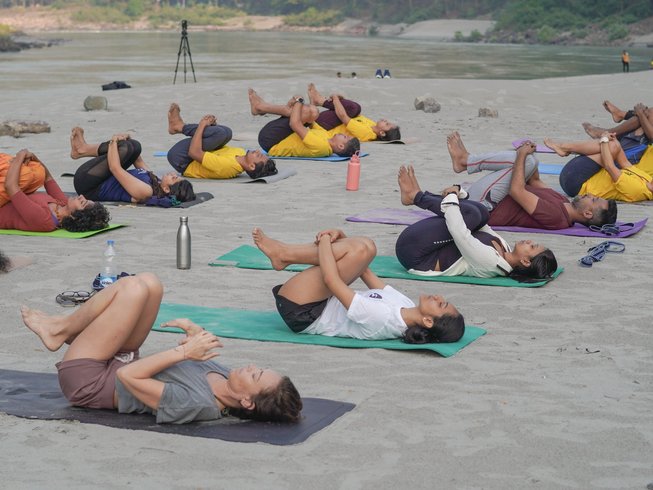 7. Yoga Holiday and Hiking in India for Amazing Yoga Retreats in India
Have you ever wanted to participate in adventurous activities that not only give excellent energy and enjoyment but also allow you to get in touch with your inner child?
Then you should certainly sign up for this waterfall hiking yoga retreat bundle. It is a well-known fact that participating in adventure activities like hiking, water sports, and other outdoor pursuits frees you from stress and anxiety and encourages spontaneity. The adrenaline rush that comes from adventurous activities can be incredibly beneficial for you when you are wanting to experience happy vibrations.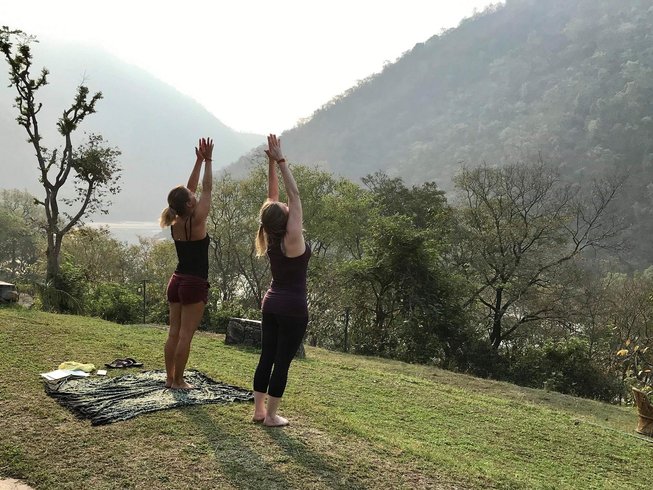 6. Atam Sukha Yoga & Wellness Retreat in Rishikesh
Participate in this retreat to improve your well-being. Wellness retreats help bring happiness and euphoria to experience a new adventure, commencing from the body and to your soul for a lengthy effect on your day-to-day life.
Atam Sukha: Wellbeing retreats that are ideal for people and families to encounter the Indian science of wellness Ayurveda, through rare massages and treatments using freshly harvested herbs from the adjoining reserve forest of Himalayan foothills on the banks of Ganga, the mother and life-giving force of northern India.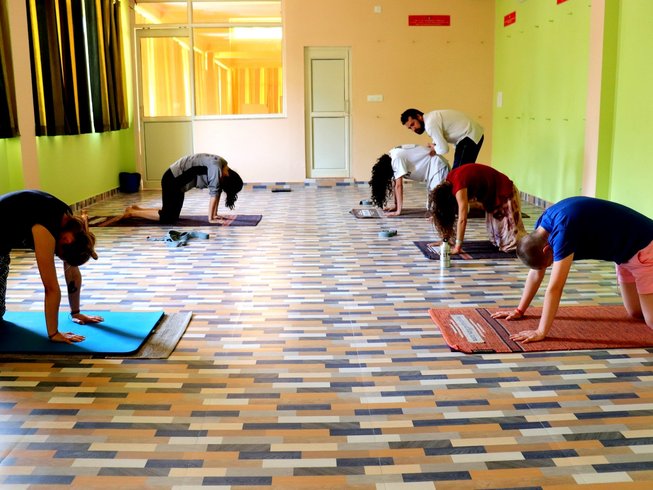 5. Self-Awareness Yoga Philosophy Retreat for Stunning Yoga Retreats in India
This yoga retreat is held in Rishikesh, India, the birthplace of yoga. Yoganandham yoga ashram's ideal spiritual environment is essential for studying the spiritual aspects of yoga. Furthermore, Yoganandham's yoga teachers will be delighted to share all of their knowledge and experiences with you. Take part in this retreat to learn more about your mind, body, and soul.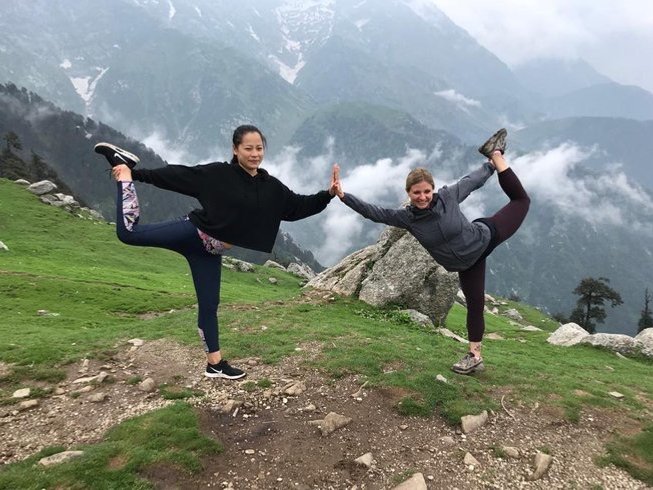 4. Budget Yoga and Meditation Retreat India
This retreat hopes to enhance your personal meditation and yoga practice and helps you to slow down that quick pace and get back in contact with nature. Disconnect yourself from the bustling world, revitalize, refresh and heal in nature, enjoy healthy nutritional food, and relax your mind with yoga and meditation. Grow stronger psychologically and achieve inner peace and a healthier life.
3. Meditation and Yoga Retreat in Naggar
Feel like you really need a reset in body, mind, and spirit? Join Om Sampoorn Yoga in the stunning Himalayas and let essence nurture you. Slow down and immerse yourself in the unspoilt nature of the Himalayas to reconnect with your inner wisdom and intuitive feeling of tranquilly.
Cultivate, heal, and listen to your inner being in a serene, joyful, and breathtakingly beautiful environment. Incorporate daily yoga (asana), pranayama, mantra chanting, and meditation into your spiritual practice. Let go of the confusion and noise.
2. Yoga Meditation Retreat in Dharamsala
Check out the peaceful way of studying yoga at the exact place of its origin. The yoga retreat will familiarise you with ashram living as well as some holiday activities such as hiking and local sightseeing. When you combine this with complementary Ayurvedic food, you know you're getting a good deal.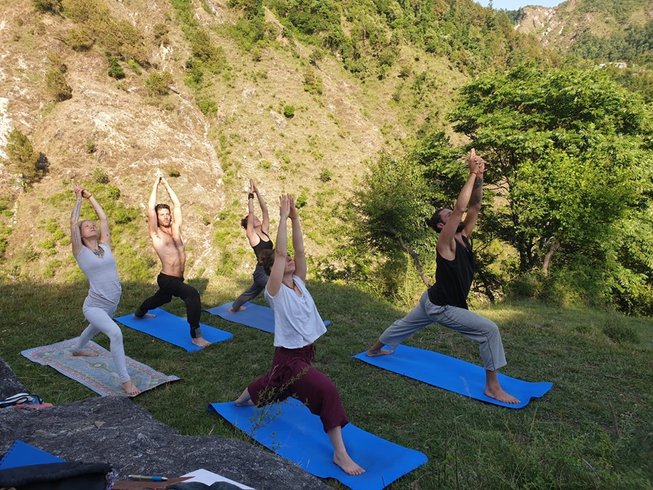 1. Yoga, Meditation & Sound Healing Retreat
Aranya Yoga Teacher Training in India offers daily yoga courses along with excursions to mystic ancient power spots, living meditations on sacred sites.Yoga and meditation classes are daily. Every day involves a little hike into nature followed by 15 to 30 minute meditation sessions at the most picturesque places in the area.
Once during retreat, you join a sound healing session with singing bowls that restructures and loosens. They serve nutritious locally produced and plant-based vegan and vegetarian food based on ayurvedic food preparation concepts.
In Conclusion
India is the birthplace of yoga, and is full of affordable and realistic yoga retreat options. Many types of retreats are available, with different types of yoga and durations for your convenience. We've compiled the best yoga retreats in India so you can make your choice easily.
Also Read: What is a Retreat? Everything to Know about Retreats