For people looking for rest and tranquility, the Caribbean has long been a haven of pristine beaches, lush rainforests, and glistening oceans. But this area is a wellness lover's paradise for reasons beyond its scenery. Some of the most luxurious wellness resorts in the world, where you can set out on a life-changing path towards wellbeing, harmony, and self-discovery, can be found in the Caribbean. In this article, we'll list the top 10 wellness retreats in the Caribbean.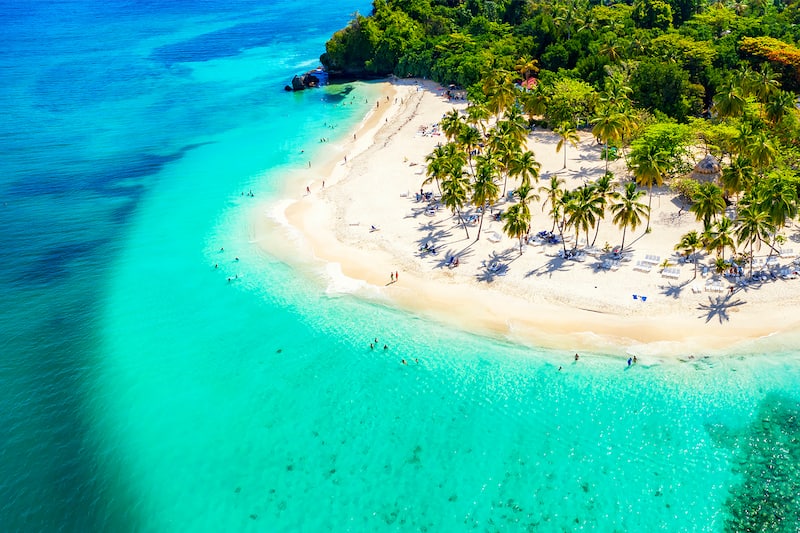 Top 10 Wellness Retreats in the Caribbean
The BodyHoliday resort Saint Lucia is one of the top wellness resorts in the Caribbean. To refresh the body and soul, this opulent all-inclusive resort offers a number of specialized wellness retreats. Every accommodation includes daily yoga, tai chi, and meditation sessions in addition to psychological treatment!
This is in addition to the island's offerings for physical pursuits like biking and hiking, as well as aquatic sports like kayaking and water skiing.
Nestled in the breathtaking island of the southern Grenadines, the resort Petit St. Vincent offers minimalist luxury accommodations that allow guests to relax and get away from it all. Guests at the remote island resort are advised to leave their phones at home and interact with butlers through a system of colored flags. With its four outdoor treatment rooms, the airy and serene Hillside Spa offers clients the opportunity to undergo transforming therapies. Under the direction of a group of Bali-based therapists, the spa provides a range of services, including body scrubs and massages.
For individuals who would rather have a small, private experience than a large hotel, Grenada's Laluna offers a lovely, rustic chic retreat from the everyday grind. The peaceful retreat has three opulent villas and sixteen lovely cottages, each with a plunge pool. The waterfront hotel is well-known for its serene yoga pavilion, Asian spa, cutting-edge gym, sustainable garden, and Italian eatery that offers comforting and healthful food crafted with regional ingredients.
4. Amanera for Wellness Retreats in the Caribbean
Nestled on the rugged northern coast of the Dominican Republic, Amanera offers breathtaking views of Playa Grande's azure waves and golden sands. In addition to spa treatments, outdoor excursions, cultural immersions, and water sports, the remote setting provides opportunities for relaxation. With large terraces, indoor-outdoor living, and stunning ocean views, the sophisticated rooms and suites offer it all. The Aman Spa, on the other hand, offers therapies and treatments rooted in the Dominican Republic's shamanic traditions with an emphasis on nature and healing.
The Blue Waters Resort and Spa in Antigua is a serene haven with three private beaches where guests may experience luxury at every turn. Regarding well-being, the establishment features a five-star spa with an extensive menu of services. There are plenty of other activities available at the resort to keep you busy during your vacation, such as windsurfing, kayaking, snorkeling, and tennis. In the meantime, the cutting-edge training facility at Blue Waters provides gorgeous vistas as well as private instructors upon arrangement.
Sugar Beach, a Viceroy Resort, located on the idyllic Caribbean Island of St. Lucia, is a stunning location where a brilliant blue sky meets an equally blue sea, unwind in paradise. Redefining seaside retreats, Sugar Beach skillfully blends St. Lucia's rugged, natural charm with world-class luxury to create a vacation that is attuned to its environment and embraces the restorative forces of nature. The exquisite and roomy private apartments, cottages, and villas allow the verdant rainforest that envelops them to take center stage.
7. Secret Bay for Wellness Retreats in the Caribbean
Nestled among the magnificent rainforest of Dominica, Secret Bay is a secluded, ultra-luxurious retreat offering unparalleled vistas of the Caribbean Sea. Each of the ten exclusive cliffside villas features cool plunge pools, inside and outdoor living areas, and a personal villa host. Make your way to the two isolated beaches for strolls by moonlight and aquatic excursions. To explore the serene beaches and immaculate reefs, treat yourself to paddleboards, kayaking, and snorkeling equipment.
Situated in some of the most tranquil environs in Trinidad & Tobago, Castara Retreats welcomes visitors to see nature up close. The eco-retreat has seventeen treehouse-style rooms tucked away on a hillside, with the roaring ocean below and the rainforest as a backdrop. This location offers wellbeing-focused activities including yoga and massages in a stunning outdoor wellness pavilion. All year long, this tranquil haven offers a range of yoga and health services.
Enter the serene embrace of COMO Parrot Cay's smooth, white sand beaches and mesmerizingly azure shoreline to transport yourself to paradise. This private island resort, located on one of the numerous tiny cays that comprise the Turks and Caicos Islands—one of the Caribbean's most popular travel destinations—exudes luxury with every sun-drenched deckchair and swaying palm tree. Refresh and reset in the roomy, serene suites, with exquisite yet casual décor, as well as private patios and pools that create a quiet haven for rest.
Set amidst the magnificent Punta Cana region of the Dominican Republic, Meliá Punta Cana Beach is an adults-only all-inclusive hideaway offering white sand and blue waters. It is the only wellness-included resort in the country. The resort's "Wellbeing 360 Experience," which aims to help visitors relax, is divided into five areas: sociable, quiet, sensory, gastronomic, and private. If customers opt for an upgrade to The Level, they will have every day spa services from a specific menu only for The Level Wellness room clients, as well as special usage of private resort amenities.
Conclusion
The top ten wellness resorts in the Caribbean that we've covered in this post are all opportunities to a more profound understanding of both the self and the outside world. Every retreat provides a different combination of activities, ranging from holistic treatment and spa services to yoga and meditation, so anybody can discover their own route to wellbeing and tranquillity in this tropical haven.