Going on yoga retreats helps greatly in maintaining mental, spiritual, physical, and emotional well-being. Yoga has plenty of benefits such as enhancing mindfulness, improving physical health, recharging batteries, nourishing bodies, and building self-esteem.
With the availability of outstanding places worldwide that are famous for their natural beauty, unspoiled and beautiful beaches, incredible architecture, and tasty nutritious food, you will have a wide range of options to choose from. In this article, we'll explore the 10 best yoga retreats around the world to pick the ideal destination for your next escape.
Also Read:
Top 10 Yoga Retreats in Puerto Vallarta
.
Top 10 Yoga Retreat in the World
10. Sivananda Ashram Yoga Retreat, Bahamas
Sivananda Ashram Yoga Retreat is a sanctuary of natural beauty and tranquility which makes it one of the most highly recommended and sought after destinations for yoga retreats around the world. Its stunning location across the bay from Nassau, Bahamas makes it an ideal spot for unwinding and reuniting with nature.
Sivananda Ashram Yoga Retreat offers a combination of traditional ashrams and modern yoga retreats to offer their guests an exceptional experience. Yoga classes, meditation sessions, satsangs, talks programs, workshops, performances, and tasty nutritious cuisines are included in their programs to find inner peace while nourishing the mind, body, and soul.
9. Villa Lena, Italy for Best Yoga Retreats in the World
Villa Lena is a unique and special agriturismo that combines nature and culture in one setting. Whoever visits this remarkable place can't resist falling in love with it. They offer a wide range of services including yoga escapes to enjoy a comfy, fun, exciting, and creative getaway in wild Tuscany.
With Villa Lena's yoga retreats in beautiful Tuscany, yogis will enjoy settlement in gorgeous apartments, daily yoga and meditation classes, delicious healthy food, and various creative workshops including yoga intensive, cooking, and garden forage workshops. Travelers also have access to swimming pools, exquisite grounds, and art spaces. With these amazing features and activities, the Villa Lena guides its guests to find inner peace and promote mental and physical well-being.
8. TIA Wellness Resort, Vietnam
TIA Wellness Resort, formerly called Fusion Maia offers fantastic retreat programs in a luxurious and stylish way. They are found on My Khe Beach which makes it a spectacular destination for yoga retreats found in Vietnam and globally. With their retreats, yogis will have the opportunity to discover their true selves, nurture their bodies, minds, and souls, and enjoy a peaceful getaway from the hustle and bustle of everyday life.
Yoga and fitness classes, massages, therapies, wellness treatments, spa facilities, saunas, delicious meals, and more are included in this resort. TIA Wellness Resort encourages guests to de-stress, enjoy nature's beauty, and rejuvenate their minds, bodies, and souls with its amazing location and top-notch services.
7. Ananda In The Himalayas, India
Ananda In The Himalayas is famous for its magnificent spa experiences, tranquility, and unique spiritual location in the middle of the majestic Himalayan foothills of North India. Travelers are interested in Ananda's location as it is the birthplace of Ayurveda, Yoga, and meditation.
Ananda's technique differs from other yoga retreats around the world as it incorporates the East and the West healing principles while focusing on yoga and Ayurveda. What's special about Ananda's yoga and meditation programs is being personalized according to guests' needs to guide them through their journey of finding their true selves and achieving wellness.
Also Read:
Top 15 Yoga Retreats in New Mexico
.
6. Casa Fuzetta, Portugal for Amazing Yoga Retreats in the World
Casa Fuzetta is an extraordinary private house located in the heart of the fishing village of Olhão. Casa Fuzetta's gorgeous house is a private home that captures the eyes and enchants the heart. Their yoga retreats assist yoga seekers in reconnecting with the natural rhythms of nature, nurturing their souls, bodies, and minds, and boosting their overall health. They have professional yoga teachers to guide you through your renewal journey. From yoga and meditation sessions to tasty nutritious cuisine, guests will have a wonderful time while maintaining wellness.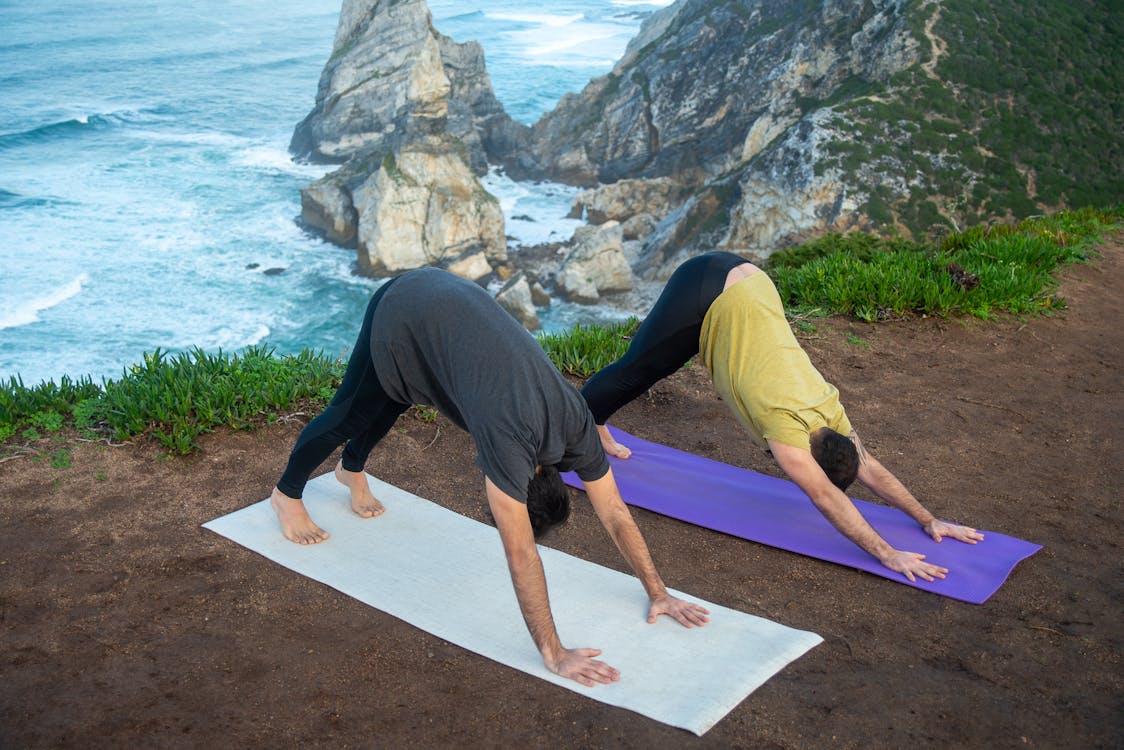 5. Sen Wellness Sanctuary, Sri Lanka
Sri Lanka is one of the best destinations for yoga retreats and Sen Wellness Sanctuary should be your first choice. Sen Wellness Sanctuary is nestled in Rekawa Nature Reserve coasting the Indian Ocean to allow yoga seekers to enjoy the unspoiled natural beauty of Sri Lanka. Their yoga retreats in Sri Lanka include personalized Ayurvedic treatment, yoga and meditation sessions, osteopathy sessions, group excursions, cooking classes, workshops, and healthy delicious foods and beverages. Guests will receive personalized treatment from highly qualified staff to enjoy a peaceful and charming rejuvenating journey.
4. YogaRosa Retreats, Ibiza
YogaRosa Retreats is a gorgeous oasis in the heart of Ibiza where yogis can chill and enjoy nature's serenity and beauty. They offer their guests an unforgettable experience with their unique spot and efficient services. Yoga asana flow, pranayama meditation, and quiet reflection are all part of their holistic yoga retreats.
YogaRosa yoga retreats in Ibiza include yoga classes, pranayama meditation sessions, silent reflection, and plant-based appetizing yet nutritious meals by professional chefs. YogaRosa Retreats in Ibiza offers a one-of-a-kind opportunity for all individuals who are searching for a fascinating spot to immerse in nature's beauty and tranquility to discover their true selves and inner peace.
3. Kamalaya Koh Samui, Thailand
Kamalaya Koh Samui is a multi-award-winning wellness sanctuary and holistic spa which makes it one of the top-rated spots for yoga retreats found in Thailand. This magnificent wellness sanctuary and holistic spa is found on the southern coastline of Koh Samui, Thailand in a gorgeous tropical landscape. Their holistic therapies merge the East and West techniques to ensure marvelous results. Their techniques blend the ancient healing traditions of the East with the modern medical research of the West.
Kamalaya Koh Samui promises their guests a holistic health solution to numerous challenges such as anxiety while rejuvenating their spirits, bodies, and minds. Their yoga retreats involve daily yoga and meditation sessions to help individuals build flexibility, strengthen their bodies and minds, achieve balance, and reconnect with their inner selves. Kamalaya Koh Samui yoga retreats are popular for life-changing results and unmatchable experiences.
2. Big Sky Yoga Retreats, Montana, USA
Big Sky Yoga Retreats offers a unique yoga retreat experience for women in the enchanting Montana, USA. These yoga retreats found in Montana are perfect for cowgirl yoginis who are in dire need of a relaxing getaway and remarkable adventure. With Big Sky Yoga Retreats' stunning programs, travelers will be inspired to reconnect with their inner selves, find peace of mind, and enjoy an incredible adventure.
Big Sky Yoga Retreats programs include yoga and meditation classes, health-oriented workshops, sound baths and cupping, wildlife and waterfalls tours to Yellowstone, and mouthwatering nourishing food made by private chefs. Guests will have access to indoor pools, gyms, and basketball courts. Big Sky Yoga Retreats promises a one-of-a-kind experience that combines wellness and adventure.
1. COMO Shambhala Estate, Bali, Indonesia
COMO Shambhala Estate is an award-winning wellness resort located between two mighty rivers near Ubud, Bali. It is surrounded by the beauty of nature making it a splendid spot for yoga retreats in Bali. COMO Shambhala Estate specializes in providing guests with mind-blowing experiences through brilliant programs including Ayurvedic treatments, outdoor activities, nutritious cuisine, and more.
COMO Shambhala Estate offers yoga classes, meditation sessions, therapies, massages, spa facilities, sauna, fitness classes, exciting tours, cooking classes, hiking, and delectable nourishing food to ensure life-enhancing results. It aims to offer its visitors outstanding yoga retreats to rejuvenate their minds, spirits, bodies, and souls in a spectacular spot in Bali, Indonesia.
Summing Up
Numerous spots around the world are famous for unspoiled nature, peacefulness, and charming atmospheres. There are tons of mind-blowing yoga retreats around the globe that yoga enthusiasts need to check out to nourish their bodies, minds, and souls and promote well-being. Retreat Compass offers a vast amount of fascinating retreats to various spots around the globe for yogis to explore. Contact us today to learn more about our exceptional retreats to discover your inner self, reunite with nature, and maintain wellness.
Also Read:
Top 10 Yoga Retreats in Iceland
.