Retreats centers are sanctuaries for those who want to regain energy and connect more with their inner selves. In this article, we'll list some of the world's best retreat centers for exceptional retreats, so you can get away from the tension of daily life.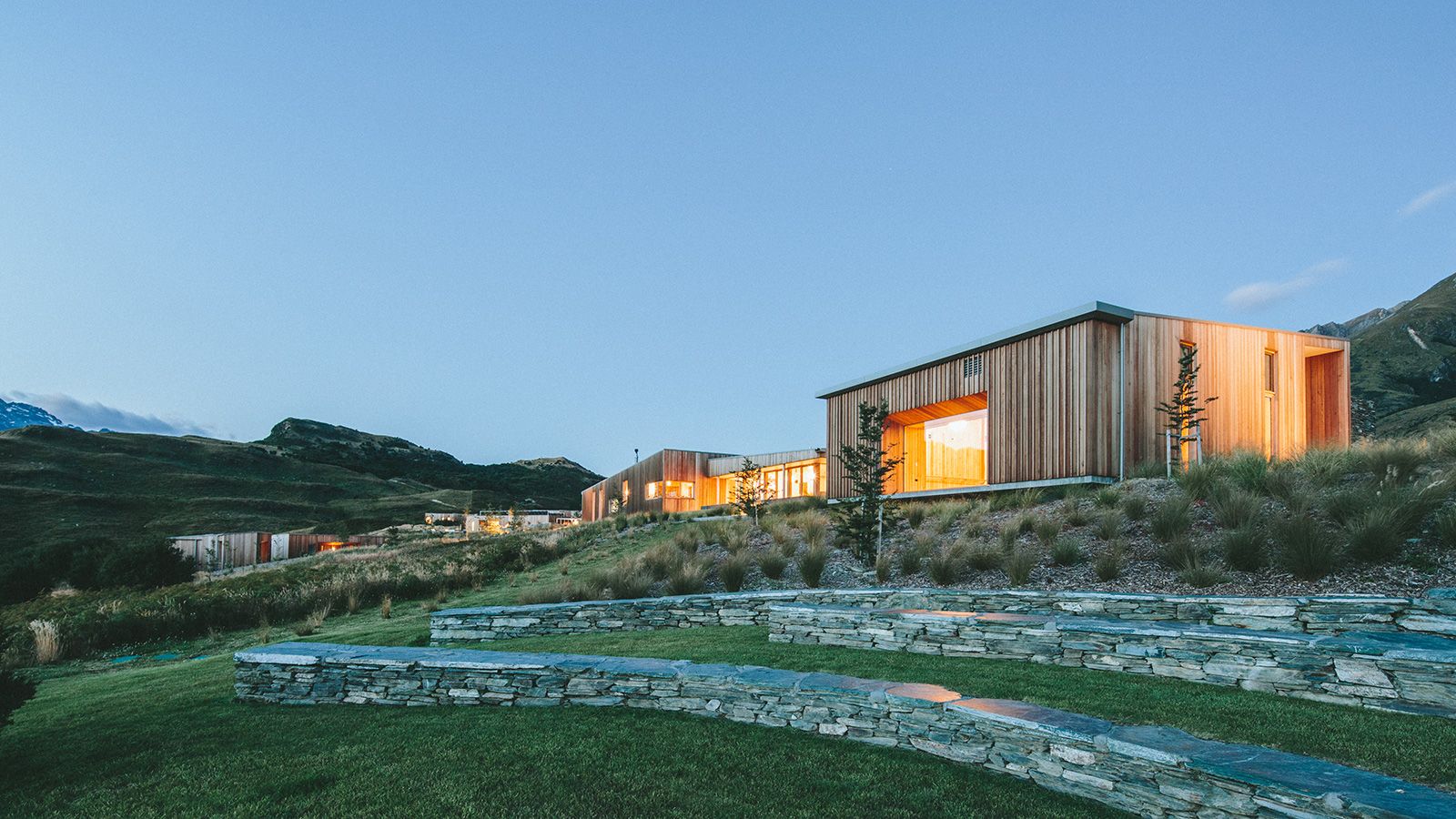 15 Best Retreats Centers Around the Globe
15. Ananda in the Himalayas (India)
Situated at the tranquil base of the Himalayan mountains, Ananda provides a spiritual retreat through yoga, meditation, and Ayurveda therapies. This is an ideal place for people who wish to restore their inner peace.
14. Como Shambhala Estate (Bali)
The Como Shambhala Estate is located in the tropical jungles of Bali and offers a luxurious stay infused with individualized health treatments. This comprises yoga to guests, spa, and healthy meals aimed at health promotion of the body and mind.
13. Canyon Ranch, Arizona, (USA)
The Canyon Ranch in Arizona encompasses different wellness programs comprising fitness classes, nutrition counseling and mind body therapies. It is secluded in the desert landscape where you can rest and have a healthier transformation in life.

12. Oneworld Ayurveda Retreat Center (Bali)
Oneworld Ayurveda is located in the heart of Bali and provides first hand Ayurvedic healing experiences. Through experienced practitioners, guests can indulge themselves in traditional Ayurvedic treatments, herbal therapies and guided yoga sessions. This retreats centers on holistic or balanced healing by the mind, body, and soul. Oneworld Ayurveda is nestled within green and scenic surroundings of the tropical gardens, amidst the lush rice fields.
11. The BodyHoliday (Saint Lucia)
The BodyHoliday is situated in one of the most beautiful islands of the world Saint Lucia and it provides an all-inclusive spa & wellness holiday. There are opportunities for sporting activities, spa sessions and healthy food, while experiencing the breathtaking beauty of the Caribbean Sea.
10. Lefay Resort & SPA Lago di Garda (Italy)
Located on the shores of Lake Garda, Lefay Resort & SPA fuses traditional Chinese medicine and modern Western therapies. They offer yoga, acupuncture, and organic foods in an environment that is both luxurious and ecofriendly with emphasis on sustainable wellness.
Further Reading Top 10 Places for Retreats in Louisiana


9. Six Senses Douro Valley (Portugal)
The Six Senses Douro Valley is deeply embedded in Portugal's wine region providing a full spectrum wellness experience in vineyards among rolling hills. Wellness consultations, spa treatments and outdoor activities are offered to guests so that they fully experience nature, thus promoting general health.
8. Ulpotha (Sri Lanka)
Ulpotha in Sri Lanka is an ideal location for anyone looking for real, rustic wellness. The retreat center is surrounded by a green environment offering yoga, Ayurvedic treatment, and wholesome vegetarian food disassociating people from the modern world.
7. Shreyas Yoga Retreat (India)
Shreyas Yoga Retreat is located in the outskirts of Bengaluru in order to provide holistic experience involving yoga, meditation, and ayurvedic therapies. It offers personalized service to a few guests and designed programs according to what suits you. Shreyas is surrounded by beautiful greenery and organic gardens with daily yoga, meditations and farm-to-table cuisine.
6. Blue Spirit (Costa Rica)
Blue Spirit in Costa Rica, perched atop a hilltop overlooking the Pacific Ocean, provides a spirit-lifting retreat. The retreat offers eco-tourism retreats which are based on yoga and meditation led by highly qualified teachers in this field. The guests can take advantage of various opportunities like surfing, nature trekking and holistic spa treatments which take place in a jungle environment as well as that of the nearby ocean waves which brings out a very vibrant feeling.
5. The Farm at San Benito (Philippines)
The farm is located at San Benito, a tropical jungle in the philippines. Natural methods of healing such as raw vegan foods, acupuncture and stress-relief programs are available. However, the garden provides freshness and calmness that create a feeling of peace and revival in an otherwise calm environment.
Further Reading Fitness Tips for Life: 20 Tips for a Better Shape


4. Samahita Retreat (Thailand)
It is nestled in the pure environment of Koh Samui and it has yoga and wellness programs targeting beginners as well as expert yoga practitioners. It underlines a holistic perspective on healthy lifestyle, incorporating yoga, meditations, fitness classes and healthy food. The guests can go calm down in the calming climate, do Mindfulness, some workshops about self discovery and overall whole body healing.
3. Gwinganna Lifestyle Retreat (Australia)
Gwinganna lifestyle retreat in Queensland situated in the Tallebudgera Valley, offers a rejuvenating and relaxation wellness experience. It has spa treatments, organic foods and mind-body activities like tai chi and qi gong. Sitting among rolling hills full of native trees, Gwinganna offers guests space for rejuvenate, retreat, and reconnect.
2. Miraval Arizona Resort & Spa (USA)
Miraval Arizona Resort & Spa is situated at a scenic location in Sonoran Desert close to Tucson and provides high-end wellness experience. Mindfulness is key at the retreat center that offers equine therapy, culinary workshops, and outdoor adventures. Guests are welcomed to enjoy spa treatments, meditations and a healthy diet amid the picturesque desert and a revitalization of body and soul.
1. Kamalaya Koh Samui (Thailand)
The Kantary Retreat Center, is located in Thailand, and deals with matters of spiritual healing. Kamalaya Koh Samui on the other hand is another stunning beachfront location that provides a variety of wellness courses such as the detox, de-stress, mindfulness, and yoga creating peace, harmony, tranquility, and balance within itself.


Further Reading 30 Ways to Lose Weight Naturally and Easily


Conclusion
These exceptional retreats range from Ananda in the Himalayas to Blue Spirit in Costa Rica, and are not just about temporary pleasure, but lasting lifestyle changes. These beautiful locations offer unique experiences against stunning natural vistas with yoga, meditation, spa therapies, and food which is healthy.
Today's world is full of chaos, and these retreats symbolize the calm islands where we should stop, inhale, and put ourselves on top of the priority list. Do not just treat this as a break; rather, see it as an opportunity to rebalance, find peace, and connect with yourself. So start your next retreat as your first step on your journey to a healthier and happier you in that quiet space in these amazing retreat centers.