Belize is a fantastic location for a wellness and/or yoga retreat. Belize is an English-speaking nation with the longest barrier reef in the world and vast, unexplored jungles that provide both excitement and profound space for thought. While there are numerous ways to visit this lovely island, attending a yoga retreat in Belize is without a doubt one of the best. While yoga and meditation are undoubtedly the core of most retreats, many also offer eco-tours, excursions, and other fascinating experiences. Keep on reading to find out the best yoga retreats in Belize.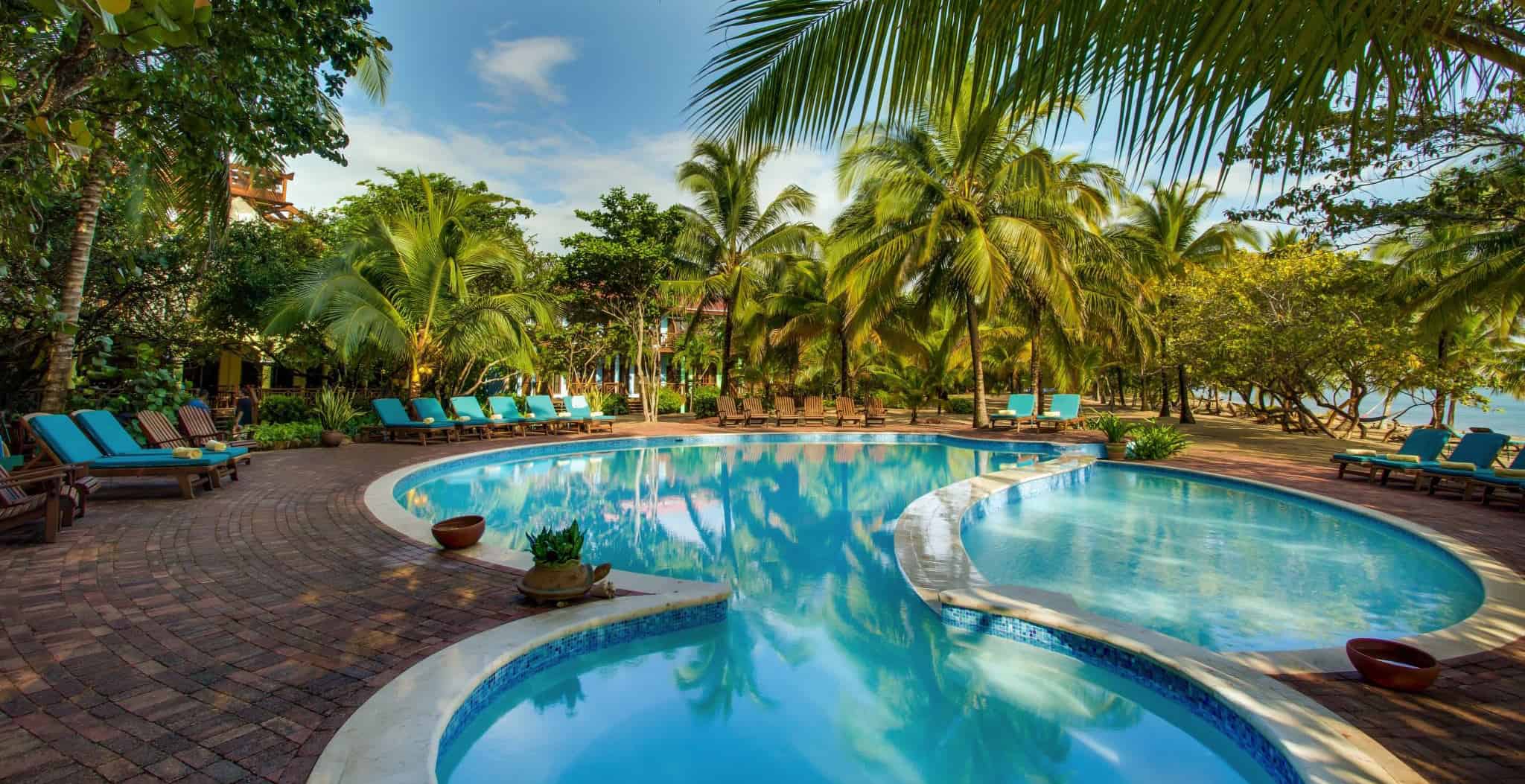 15 Yoga Retreats in Belize
Thatch Caye invites folks to withdraw from the outside world and connect with themself. This exclusive island resort provides some of Central America's top yoga retreats, guided by skilled teachers. While each Thatch Caye retreat is unique, many of them provide gourmet meals prepared by the house chef, complimentary kayaking and snorkel equipment, and even island-hopping trips. Immerse yourself in luxury on this beautiful yoga retreat and get back in shape.
The Sattva Land center, situated amid the dense forest of the Mayan Mountains, provides the ideal escape from the rush and bustle of everyday life. Join a yoga and meditation retreat or an instructor training event to learn how to hand on your expertise to others. Some also provide add-on experiences such as ziplining and caving.
Belize Yoga organizes a variety of sustainable yoga expedition vacations. Snorkeling excursions, Mayan sites visits, cave explorations, and even waterfall hikes are all part of multiple yoga retreats. Some Belize Yoga retreats will also incorporate island hopping to other regions of the island.
Ak'bol Yoga Retreat and Ecoresort is situated on Ambergris Caye's northern coast. This Belizean eco-resort is ideal for those who want to combine nature, activity, and leisure. You can even enjoy practicing yoga there without booking a retreat. It's the ideal position for exploring the surrounding area, which includes diving, snorkeling, cruising, kayaking, and touring old Mayan ruins. The resort also boasts its own organic garden, from which fruit and vegetables are supplied to the resort's signature bar and restaurant.
Om Shanti Belize is a center dedicated to delivering high-quality yoga training to as many people as possible through a range of programs, healing seminars, environmental awareness, retreats, and community outreach. All of the yoga instructors are all globally qualified and members of The Yoga Alliance. There are approximately 20 lessons per week in various yoga styles, as well as seminars in mindfulness practice.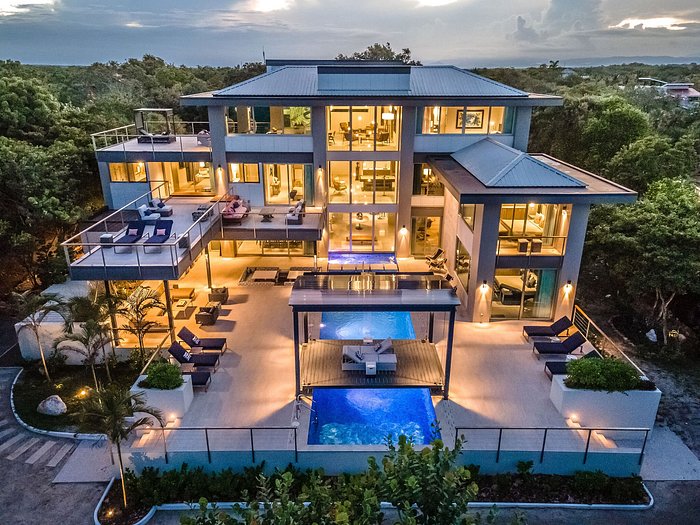 6. Copal Tree Resort for Yoga Retreats in Belize
The exquisite Copal Tree Resort is situated in the Southern Belizean jungles, about 20 minutes from Punta Gorda. One feels as though they are in nature the entire time they are there because of the surrounding jungle and the abundance of greens. For a luxurious retreat, executive leadership retreat, life coaching retreat, couples retreat, or even a small wedding, Copal Tree Lodge is the ideal location. Together with falling in love with everything it has to offer, you will undoubtedly develop a sense of wellness and relaxation during your visit.
7. Hamanasi Adventure and Dive Resort
Hamanasi Resort is a jewel in Belize, and it can be found on the southern edge of Hopkins Village. The property, which is tucked between the Caribbean Sea and the Maya Mountains, is home to wonderful beaches, lovely trees, exotic wildlife, and opulent lodgings. Exclusive tree house villas are available for guests to rent that are close to the beach but far enough away so that they may quickly escape and get back to nature. There are organic gardens at Hamanasi, and every effort is taken to source their gourmet meals from regional foods and have them supplied pure and fresh from farm to table.
8. Hopkins Bay Resort for Yoga Retreats in Belize
Hopkins Bay Resort, which is directly on the Caribbean Sea beach, is a wonderful place to bring a small or large group of people. With 3-bedroom houses that not only each have their own private bedrooms, bathrooms, and porches, but also a cozy meeting area consisting of a living room and kitchen, the Resort is well-suited for groups to experience both closeness and seclusion. The Rhum Shack, a wonderful and entertaining on-site restaurant, is a terrific place for group meals. The service is pleasant, the cuisine is quick and delectable, and the evenings feature enjoyable group activities like karaoke and Garifuna drumming.
9. Naia Resort
Naia is a beautiful environment that creates the conditions for amazing adventures and personal development. It is located on the Placencia Peninsula within a 200-acre private reserve. It's the ideal place to unwind and rekindle relationships because oceanfront homes there range in size from studio to three bedrooms.
You can lay in bed and watch the sun rise over the Caribbean Sea because the windows span the whole of the front of the home, giving you an unimpeded view of the beach. Naia is built so that you may always enjoy Belize's breathtaking natural beauty. One will always feel linked to their surroundings, whether it's the private outdoor baths or the amazing spa that is built above the wetlands.
10. Turneffe Resort for Yoga Retreats in Belize
This five-star resort is located on a 14-acre private island approximately 30 miles southeast of Belize City and is a favorite with divers, snorkelers, and anglers. The all-inclusive experience, which includes all meals as well as access to the gym, pool, paddle boards, kayaks, and Hobie Cats, begins when guests arrive by boat or helicopter from the international airport. 22 guest rooms and villas provide seclusion, leisure, and excursions.
Five miles north of San Pedro Town, Matachica provides 32 unique casitas, villas, bungalows, and suites with thatched roofs, patios, and hammocks. These accommodations have views of the sea and gardens. The resort organizes domestic travel, which entails a quick flight from Belize International Airport to San Pedro and a speedboat transfer to the property, and offers a selection of all-inclusive packages. Spa services, kayaking, snorkeling, and bicycling are available on-site, and the resort can also arrange excursions and tours.
12. Dream Valley Belize for Yoga Retreats in Belize
This resort in the rainforest is situated along the Belize River and has 30 rooms and suites, swimming pools, a restaurant and bar open throughout the day, a spa, a library, and an entertainment area. Whole breakfast, lunch, dinner, non-alcoholic beverages, mountain bikes, canoes, and round-trip transportation from Belize City are all included in the all-inclusive fee. There are optional tours available, including ones that include zip lines, cave explorations, Mayan ruins, horseback riding, and even a zoo.
13. Alaia Belize
This luxury hotel offers generously sized guest rooms, suites, and three-bedroom beachfront villas. There are three restaurants, a full-service spa, and three pools, one of which has a rooftop terrace with views of the ocean. Conveniently situated on the property's beach, San Pedro's stores, eateries, and fruit stalls are reachable by foot or golf cart. The Ultimate Alaia Experience is an all-inclusive package that offers a beachfront villa, a private helicopter ride, breakfasts, dinners, excursions, spa treatments, boat outings, and numerous meals served by a personal chef.
14. Manta Island Resort for Yoga Retreats in Belize
Manta Island Resort is located on an island, a ring of coral about 36 miles off the southern coast of Belize, and it features three two-bedroom villas and nine private oceanfront cabanas. The all-inclusive package comes with food, drinks, boat and airport transfers, water activity equipment, and snorkeling excursions. The journey to the island for visitors involves flying into Belize International Airport, a 20-minute flight, and a boat.
15. Belizean Dreams Resort
Hopkins, a welcoming fishing community in southern Belize, is home to this small beachside resort and is regarded as the hub of the Garifuna culture. Nine villas and seven boutique rooms with one to three bedrooms are available on the property. All-inclusive packages that include lodging, meals, local transportation, and activities are available to guests in a variety of price ranges. Depending on the interests of the visitors, further excursions are offered.
In Conclusion
Belize is a dream destination for those looking for adventure, tranquility, and new sights. The small yet beautiful nation of Belize, the only English-speaking nation in Central America, is simple to navigate and home to fantastic beach resorts and many yoga facilities.
Further Reading Top 10 Yoga Retreats in Puerto Vallarta