Wellness retreats in Florida are well known for their breathtaking & magnificent locations offering one-on-a-kind experiences. Florida is a beautiful US state with its outstanding natural wonders and enchanting beauty. White beaches, sandhills, forests, islands, hammocks, etc allow travelers to immerse in nature's serenity and glory. Going on wellness retreats in FL or any spot around the world holds plenty of advantages for bodies, souls, and minds.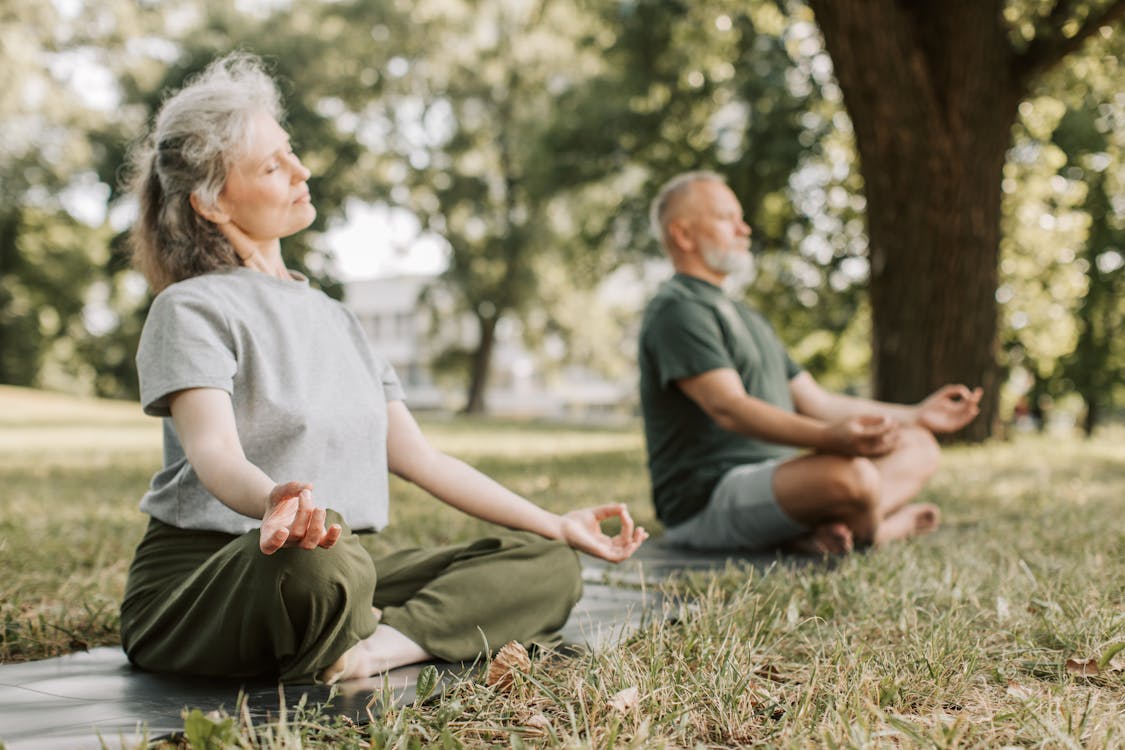 Also Read:
Top 12 Wellness Retreats in The Caribbean
.
Top 15 Wellness Retreats in Florida
15. RU Wellness Retreat
Relaxation & renewal await you at RU Wellness Retreat in Lakeland, FL. It blends wellness & esthetics in one retreat to lead travelers through their healing & rejuvenation journey. It's a great spot for spa & wellness retreats in Florida. They focus on massages, therapies, & facial treatments to offer clients with memorable wellness escapes to relax & renovate. If you are searching for a retreat to unwind and enhance your body & skin with highly qualified therapists, check out RU Wellness Retreat in stunning Florida.
14. Rebound Wellness Retreat
Empowering, supporting, & encouraging people is the goal of Rebound Wellness Retreat to overcome physical, mental, emotional, & spiritual challenges in Lake Worth, FL. Their wellness retreats in Florida combine wellness & adventure to have a marvelous experience. Yoga, meditation, Pilates, flying & sailing lessons, outdoor activities like scuba diving, and more are included in their marvelous retreats. Rebound Wellness Retreat aims to offer the highest level of care to rediscover the joy of life & restore the sense of peace.
13. Safety Harbor Resort and Spa
Since 1925, the Safety Harbor Resort and Spa has been guiding & leading individuals throughout their renewal adventures to maintain wellness in Safety Harbor, FL. With their exceptional services, vast types of wellness retreats in Florida are available for individuals to explore. Yoga, Pilates, & Zumba, body & facial treatment, massages, herbal wraps, fitness sessions, consultations with wellness coordinators, nourishing food, luxury accommodations, & access to saunas, steam rooms, & pools are offered in this amazing retreat. Revitalize your mind, body, & spirit to achieve optimal health with Safety Harbor Resort and Spa.
12. Takoda Wellness Ranch for Wellness Retreats in Florida
Let nature nourish & feed your soul with Takoda Wellness Ranch in Brooksville, FL nestled among Live Oaks. In their wellness retreats in Florida, massages, yoga, meditation, Pilates, Tai Chi, sound bowls, halotherapy, Reiki, forest bathing, saunas, equine activities, ATV tours, cooking classes, & indoor & outdoor activities amongst animals are offered in their programs to achieve serenity & overall wellness. With this sanctuary's natural setting & wide range of top-notch services, achieve inner peace & promote wellness in a blink of an eye.
11. Getaway Fitness and Wellness
Being ranked in the top 10 destination boot camps around the world, Getaway Fitness and Wellness is a highly-rated spot for fitness & wellness retreats in Florida. They offer comprehensive wellness retreat programs that involve relaxation, yoga, Pilates, agility training, beach boot camp, trampoline fitness classes, TRX training, kayaking, biking, Kettlebell training, & paddle boarding in Tampa, FL. Getaway Fitness and Wellness merges fitness & stress relief in one getaway to restore mental, physical, & emotional stability.
10. Carillon Miami Wellness Resort
Carillon Miami Wellness Resort promises its guests with extraordinary wellness retreats in Miami Beach, FL. Their goal is to assist individuals throughout their renewal journey to become better versions of themselves. They offer customized treatment plans using a mixture of Western, Eastern, Alternative, & Aesthetic medicine to ensure magnificent wellness retreats in Florida and unimaginable results. Yoga, cupping, cryotherapy, infrared saunas, massages, therapies, facials, aromatherapy, & fitness classes are offered to restore mental, spiritual, & physical balance in beautiful Florida.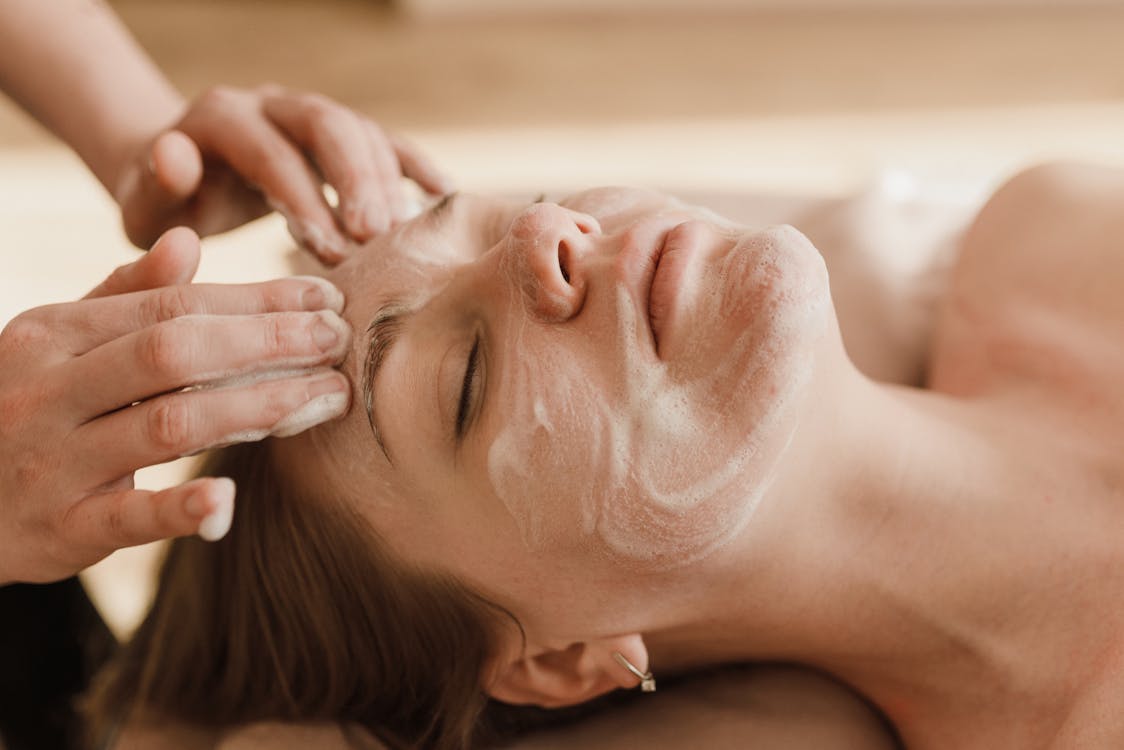 9. Hippocrates Wellness
For over 60 years, Hippocrates Wellness has offered detailed life-transformational programs in West Palm Beach, FL to detoxify bodies & souls and reboot well-being. It is designed for individuals seeking wellness & people who want to control serious health conditions with specialists such as therapists, doctors, & nurses without the need for hospitals. Yoga, Qigong, functional fitness, aquafit, wellness consultations, fitness classes, plant-based cuisine, & infrared saunas are some of the amazing services offered in their wellness retreats in Florida. Rebalance your body, mind, & spirit with Hippocrates Wellness.
Also Read:
Top 15 Wellness Retreats in Arizona
.
8. Thermae Retreat for Wellness Retreats in Florida
Thermae Retreat is a health-conscious wellness spa in Fort Lauderdale, Florida that specializes in holistic treatments & organic vegan products. They offer multiple wellness retreats to allow clients to customize their journeys freely. Guests will enjoy meditation, Kundalini yoga sessions, relaxation massages, therapies, sound bathing, & organic facials to optimize their health & well-being. Thermae Retreat aids visitors to reset, relax, & restore inner peace through amazing wellness retreats in Florida.
7. Balance for Life
Balance for Life is an all-inclusive plant-based wellness program found in Deerfield Beach, FL. Their wellness programs are based on motivational wellness lectures, interesting exercise classes, tasty cuisine, & comforting spa services. Tai Chi & yoga, meditation, spa services, & healthy detoxification diets are involved in their wellness retreats in FL to achieve stunning results. Balance for Life guides people through their renewal & rejuvenation journeys to clear their heads, relax their bodies, & refresh their spirits in an oceanfront view.
6. 1Team Fitness Retreats for Wellness Retreats in Florida
Combining fitness & wellness retreats in Florida is the key to achieving mental, physical, & emotional stability. 1Team Fitness Retreats offers wellness programs in Clearwater, FL including retreats, personal training, & online coaching to fit each individual's desire. Yoga, massage sessions, fitness classes, beach boot camp, chef-prepared meals, resistance training, & various activities such as kayaking & paddle boarding are involved in their programs to release stress & stay fit. With 1Team Fitness Retreats, restore your body, mind, & spirit in an enchanting spot in FL.
5. Aura Wellness Retreat
Aura Wellness Retreat is a top-rated wellness center that glorifies nature in Boynton Beach, FL. They offer splendid wellness retreats in Florida to relax & realign body balance in a charming location. Yoga, guided mindful & silent meditation, Pranayama breathing exercises, Chakra balancing, group Hypnosis & Acupuncture, Qi Gong, sound bath therapy & healing, aqua gym, group wellness activities, luxury accommodations, and nutritious meals are all included in their brilliant programs. Aura Wellness Retreat's comprehensive programs & stunning set aid in calming bodies & souls, creating balance, & increasing awareness.
4. SoulHealing Wellness Retreat
SoulHealing Wellness Retreat offers one-of-a-kind wellness retreats in Florida through essential massage therapy services in Fort Lauderdale, FL. Soulhealing's professional massage therapists are committed to helping individuals promote wellness through offering excellent massages including Swedish, Aromatherapy, Hot Stone, Deep Tissue, Reflexology, & couple massages. In a peaceful & soothing environment, you will have the chance to enjoy some me time, release stress, & attain optimal wellness with the assistance of experts in Soulhealing Wellness Retreat.
3. Namaste Key West Healing & Retreat Center for Wellness Retreats in Florida
Namaste Key West Healing & Retreat Center is a wellness center in Big Coppitt Key, Florida famous for effective transformational retreats. Their main purpose is to encourage travelers to discover their true selves, reach stability, & detoxify their minds, bodies, & souls from any impurities. Their wellness retreats in Florida are packed with yoga, meditation, sound healing therapies, sound baths, saltwater immersions, paddling lessons, Zen Paddle on Namaste Bay, spa services, flower reading, & more. Namaste Key West is an ideal spot to relax, reboot, & rebalance your mind, body, and soul in amazing Florida.
2. ReNew You Wellness, Beauty & ReTreat
ReNew You Wellness, Beauty & ReTreat is a holistic wellness center dedicated to offering notable wellness getaways in Jacksonville, FL. Their wellness services involve holistic wellness coaching, massage therapy, counseling, rehabilitative therapy, Chakra balancing, Reiki therapy, and Feng Shui interior design & home cleansings. With the assistance of ReNew You Wellness, Beauty & ReTreat, you will be guided and enlightened by experts to take the first step through your rejuvenation and renewal journey in a tremendous spot in Florida.
1. Hunyuan Life Wellness Center
If you want to regain your energy & move forward out of chaos to enter a calming & enchanting world, Hunyuan Life Wellness Center is ready to assist you. Hunyuan Life Wellness Center is located in Boca Raton, FL leading you toward a marvelous adventure to regain balance, peace of mind, & overall wellness. They follow distinctive treatment programs which include Qigong, Acupuncture, infrared therapy, massages, vibroacoustic therapy sessions, Halo Salt therapy, Hot Stone therapy, & specialized workshops. Hunyuan Life Wellness Center gives you the opportunity to chill, rediscover yourself, and achieve peace & quiet of mind in glorious Florida.
Relax & Reboot With Wellness Retreats in Florida
Florida has a wide range of natural wonders including Ocala National Forest, St. Andrews State Park, & Three Sisters Springs. It's such an inspiring and cheerful destination for detoxification and rejuvenation. Wellness retreats in Florida allow travelers to unplug, immerse in nature's beauty & tranquility, and renovate their souls in inspiring locations. Retreat Compass is a leading company in Canada specializing in offering incredible retreats around the world to relax, recharge, and restore relationships with oneself, nature, and others. Give us a call today to discover our exceptional services to have a remarkable and unique adventure to your dream spot around the globe.
Also Read:
Top 10 Wellness Retreats in North Carolina
.