Heading to yoga retreats in NY is a great way to take a break from the hustle and bustle of everyday life. NYC is the home of breathtaking beaches, forests, waterfalls, gardens, and more natural beauty. New York City catches the attention of yogis whenever they consider going on a retreat to unwind, relax, and enjoy nature's serenity. Today, we'll explore the top 10 yoga retreats in New York that are highly rated and recommended to relish a one-of-a-kind experience in an outstanding destination.
Also Read:
12 Fascinating Retreats in New York
.
Top 10 Yoga Retreats in NY
10. The Sanctuary NYC
The Sanctuary NYC is committed to offering guests a retreat for the soul to rejuvenate their minds, bodies, and spirits. It's nestled in the Lower East Side of New York City's Manhattan area offering a quiet and stunning atmosphere for yoga retreats in NY. Sanctuary NYC Retreats offer Bhakti Yoga, Ayurveda, meditation programs, nourishing vegetarian meals, and luxury & comfortable accommodations to help guests throughout their renewal journey. Their primary purpose is to provide travelers with a splendid yoga retreat in NY to unplug and reunite with their true selves and nature.
9. Sivananda Ashram Yoga Ranch for Yoga Retreats in NY
Since 1974, Sivananda Ashram Yoga Ranch has been providing fascinating yoga retreats in NY in a charming atmosphere in Woodbourne, New York. It is committed to providing travelers with a unique experience to nourish their bodies and spirits. Their yoga retreat programs include yoga sessions, silent meditation, chanting, contemporary spiritual lectures, Pranayama, vegetarian meals, and access to a wood-burning sauna to detoxify guests' bodies, minds, and souls. With the help of experts in Sivananda Ashram Yoga Ranch, you will have the opportunity to unwind, relax, reset, and maintain wellness in a magnificent and enchanting location.
8. Peaceful Village Learning and Retreat Center
Peaceful Village Learning and Retreat Center has been offering peerless yoga retreats in NY to guide and assist individuals in discovering their true selves. It is situated in Hunter Mountain in New York's Hudson Valley providing travelers with calming and gorgeous surroundings. They concentrate on yoga and meditation in their technique to achieve serenity and strengthen their bond with nature & others. Yogis will have the opportunity to experience a sense of inner peace & tranquility and maintain mental, physical, & emotional wellness in a glorious spot. Enjoy an incredible yoga retreat in New York City to empower your true potential with the Peaceful Village Learning and Retreat Center.
7. Massena Yoga Studio for Yoga Retreats in NY
Massena Yoga Studio offers a wide range of yoga classes in Massena, New York, United States to ensure each yogi's needs are met. It is a spectacular option for yoga retreats in NY with its amazing spot and efficient services. Whether you are a beginner or an expert yogi, Massena Yoga Studio has something for you. Meditation, yoga sessions including Thai Partner Yoga & Vinyasa, sound bath sessions, massages, workshops, a wood-fired sauna, and activities such as guided hikes, swimming, & kayaking are included in their programs.
Massena Yoga Studio provides guests with idyllic surroundings, comfortable cabins, delicious locally sourced meals, comprehensive programs, and exceptional services to offer an unmatchable yoga retreat in New York. They guide and empower their guests throughout their healing and rejuvenation journey to discover and accept their true selves.
6. Bhakti Center Yoga
Through breath, movement, & meditation practices, Bhakti Center Yoga is designed for individuals who are searching for life-changing yoga retreats in NY. It's a spiritual-cultural center found in New York City's East Village. With the help of an inspiring team, guests will have the chance to meet like-minded people, rejuvenate their mind, body, & soul, and achieve inner peace.
Yoga and meditation classes are offered by Bhakti Center Yoga by professional & friendly instructors to promote healthier lifestyles and achieve overall wellness. This amazing yoga center focuses on Bhakti Yoga to offer remarkable and life-enhancing experiences in New York for its guests to nurture their bodies, minds, hearts, and souls.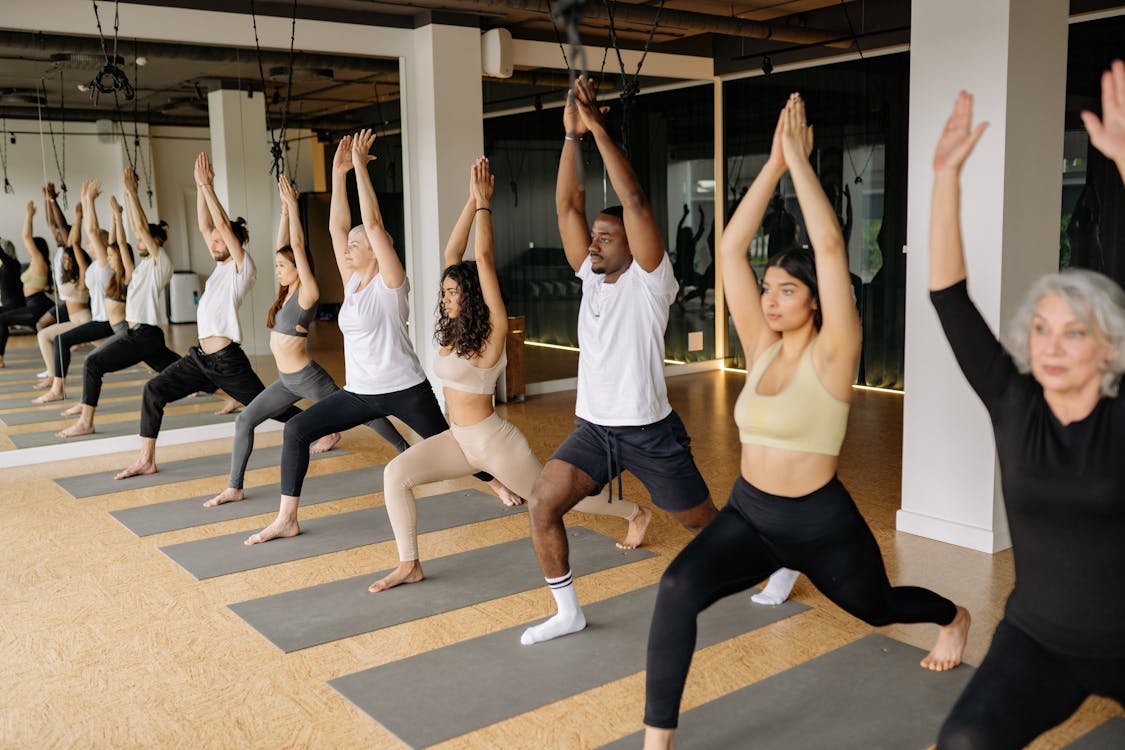 Also Read:
Top 12 Wellness Retreats in The Caribbean
.
5. The Chi Hive for Yoga Retreats in NY
The Chi Hive welcomes children and adults of all ages who are searching for yoga retreats in NY for peace of mind, physical strength, and stability. It's a gym and wellness space situated in Narrowsburg, NY that sits in the western Catskills offering a quiet and marvelous spot for yoga retreats in New York. It aims to attain enlightenment and guide guests through their renewal journeys.
Yoga & fitness classes, meditation, gym, pilates, therapies, and special events & workshops along with fun practice classes such as aerial arts & dance are offered by The Chi Hive to holistically explore body, mind, heart, and spirit. Reset, explore, energize, & renew with The Chi Hive's matchless services and breathtaking location.
4. Streamside Yoga
Streamside Yoga is an amazing yoga studio with a spectacular view of a sensational sylvan stream, in the midst of the Andes Mountains in New York makes it a great spot for yoga retreats in NY. Streamside Yoga is a great site for yoga and spiritual retreats. It offers people the chance to practice yoga and enjoy hiking in the outstanding western Catskills.
Yoga classes, group excursions & activities such as hiking on the Andes Rail Trail, Satsang lecture, and luxury private rooms are offered for residents to have an exceptional yoga retreat in NY. Going on a yoga retreat with Streamside Yoga will aid in promoting a healthy lifestyle, unwinding & relaxing, and achieving peace of mind in an enchanting setting.
3. The iHart Lens
If you are looking for one-of-a-kind healing yoga retreats in NY, check out The iHart Lens. It's based in the Hudson Valley of New York City offering retreats, workshops, asana aromas, and intuitive arts. The iHart Lens yoga retreats are designed for solo women travelers who are interested in yoga and want to have a life-changing experience.
Yoga, meditation, & healing sessions, asana, aroma, sound healing practices, Reiki, and nourishing plant-based meals are offered by The iHart Lens to aid yogis in relaxing, achieving serenity, and rediscovering their true sleeves. They are excellent options for yoga getaways in NY to unplug and reset in a tranquil and adorable location.
2. Honor's Haven Retreat & Conference (EarthMind Wellness)
Honor's Haven Retreat & Conference inspires positive changes and aims to promote healthy living. It is a spellbinding wellness center found in Ellenville, NY surrounded by nature's beauty & tranquility. Honor's Haven is a great option for yoga retreats in NY as it combines classic resort & wellness experiences in one setting. Honor's Haven Retreat & Conference provides residents with top-notch services including life coaching, energy healing, and Chakra balancing.
Tai Chi and Qigong classes, yoga classes including Restorative, Transformational, Do-In, and Alignment styles, outdoor meditations, massages, and stretching & relaxation classes are included in their techniques. Residents will also have access to a spa, pools, and in & outdoor facilities, enjoy Stairway to Heaven waterfall hiking, attend wellness & stress-management workshops, and relish vegan, vegetarian & various meals made by in-house executive chefs. They offer a fantastic opportunity to rejuvenate physically, mentally, and spiritually in the amazing New York City.
1. Vita Pura Yoga Retreats
Vita Pura Yoga Retreats is one of the top retreat companies in the US providing various yoga retreats in different destinations around the US including New York, Sedona, and San Diego. They offer an inimitable experience in Saratoga Springs, New York that blends adventure with wellness which makes them a perfect option for yoga retreats in NY. Residents will practice yoga and meditate while having a wonderful time hiking.
Vita Pura's programs involve yoga classes including Hatha, Iyengar, & Restorative Yoga, meditation, pranayama (breathwork) techniques, mouthwatering meals prepared by professional chefs, guided hiking, and lavish and spacious accommodation. Their highly qualified and experienced teachers will guide, support, and inspire yogis to discover the amazing potential of yoga in a luxury resort setting in NY. Don't miss out on the chance to clear your mind, achieve serenity, and detoxify your mind, body, & soul with the help of experts.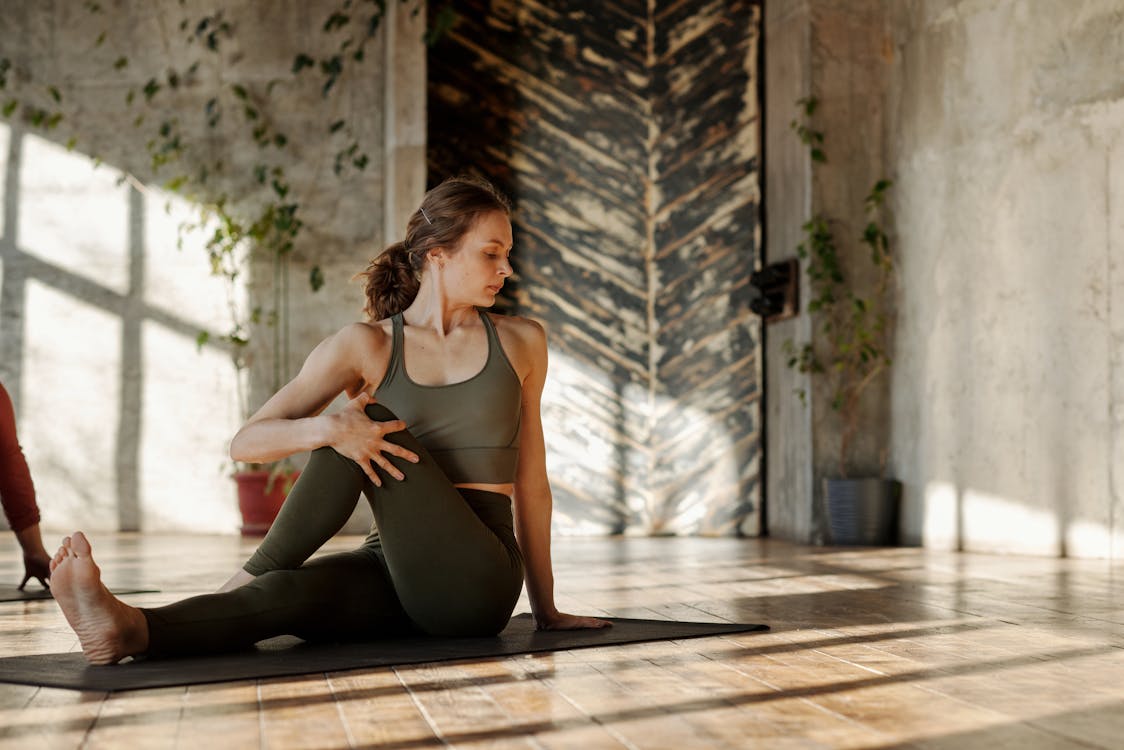 Detoxify Your Mind and Body With Yoga Retreats in NY
Yoga retreats in NY are well-known for their fascinating effects on travelers' overall well-being. New York City has marvelous spots and amazing landmarks which are ideal for yoga getaways. Finding the perfect yoga retreat in New York City requires cautiousness and attentiveness to make the right choice. Retreat Compass offers a wide range of amazing retreats around the world including New York, Italy, and Mexico to allow their clients to enjoy a peerless adventure. To learn more about our services, contact us today to enjoy a magnificent and life-changing adventure to achieve inner peace and reunite with mother nature.
Also Read:
Top 15 Wellness Retreats in Arizona
.